Mankayam Waterfalls – Weekend Getaway
This article is about Mankayam Waterfalls which can be visited as a weekend gateway.
Kerala's harvest festival Onam is round the corner.
At this time of the year, the face of God's own country is resplendent with floral carpets, boat races, cultural fests, folk dances like Pulikali and the multi course Onasadhya.
It's celebration everywhere in Kerala!
And it's also a time to reunite with your dear and near ones. With schools in Kerala closed for Onam vacation, short outings are on everyone's minds.
You can plan a weekend trip before Thiruvonam that falls on Monday (September 4) so that you can relax and have fun with your family and friends.
It would be ideal to visit a place close to nature; you get a feeling of eternal bliss and tranquility. Mankayam waterfalls, situated in the capital city of Thiruvananthapuram, is a perfect destination to hang out this weekend.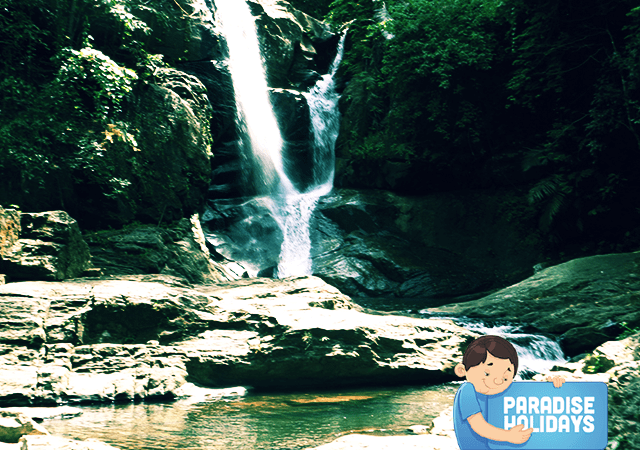 Image by Razer0007  via Wikimedia
Located at a height of 500 metres above sea level near Palode in Nedumangad taluk, this pristine waterfall is a soothing sight to behold. With an undulating rocky terrain that ultimately, gives way to grasslands, shola forests and exotic fauna, Mankayam is an eco-tourism zone under the State Forest Department.
Mankayam waterfall is situated on the banks of the river Mankayam – a tributary of River Chittar that originates from Chemunchi ranges and flows through the forests in Brimore – the base point of Agasthyakoodaram peak. There are two waterfalls on the Mankayam river – Kalakkayam (the largest one) and Kurisadi. The picturesque beauty of these waterfalls can be best experienced from the viewpoints erected by the forest authorities.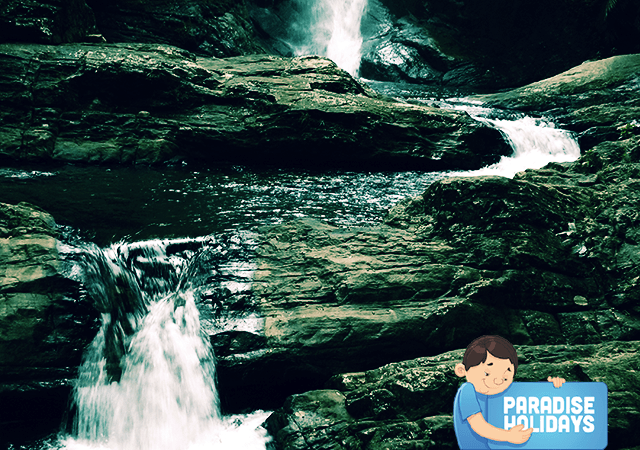 Image by ABHILASH KARAMOODU via Wikimedia
Trekking is a much sought after activity in Mankayam as the rugged landscape will definitely ignite the trekker in you. The area around the waterfalls is so enchantingly green; with the thick growth of bushes and foliage that culminates into huge trees and evergreen grasslands.
If you are very enthusiastic to spend your day trekking, then you can opt for Mankayam – Varayadin Mottai route. Through this trek, you will come across lush grasslands, valleys, and forests; if you are lucky you may even spot the endangered Nilgiri Tahr. On the other hand, if you are planning to go for a short trek, then you can traverse the Iruthamoola – Ayampara route, where you can see the Ayampara waterfalls on the way.

It's better to seek the assistance of the authorities and the locals as they know the forest very well. The Vanasamrakshana Samithi (Forest Protection Group) working under the Forest Department, oversees the guiding facilities at Mankayam. They have trained guides who can arrange for camping facilities.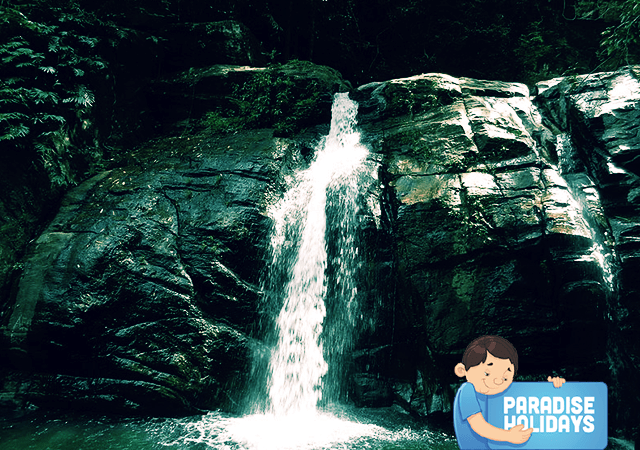 Image by Razer0007 via Wikimedia
Things to Remember
1. Bring food and water as there are limited eating facilities.
2. If you are interested in trekking, wear comfortable clothes and shoes.
3. Carry antiseptics as leeches can pose a problem.
4. Be careful while bathing in the waterfalls; don't go to the deeper areas.
Image by ABHILASH KARAMOODU via Wikimedia
How to Reach
By Road: The nearest bus station is at Thiruvananthapuram. One KSRTC service is available from Thampanoor to Brimore. Cabs can also be hired from Thiruvananthapuram.
For more details, contact
KSRTC Thiruvananthapuram: 0471-2323886 (24 x 7)
By Rail: The nearest railway station is Thiruvananthapuram, 45 kms away.
By Air: The nearest airport is Thiruvananthapuram International Airport, 49 kms away.
Mankayam is one of the preferred destinations for one day trips; that's why it receives visitors throughout the year. If you want to erase all the work blues, then pay a visit to this beautiful place. You will be thrilled by the hissing sound of the cascading waterfalls and the calmness of the cool breeze.
If you like this post, please share!!