Weekend Getaway – Munroe Island
|
Munroe Island is a great weekend getaway for those looking for a lovely, scenic location to hang out. Located in Kollam, and comprising of tiny 80 islands, the place is a dream and your trip will be an event to remember. Here is a short guide on how you can travel to Munroe Island for the weekend and make the trip count. 
About the Island
Munroe Island gives you dazzling views of the true beauty of Kerala and its backwaters. The island is named after Colonel Munroe, a former British resident who resided in Travancore. The beautiful island is surrounded by both Ashtamudi Lake and Kallad Lake, with a backdrop of stunning greenery. People who wish to have a quiet rendezvous with nature head here to get peace. 
Reaching Munroe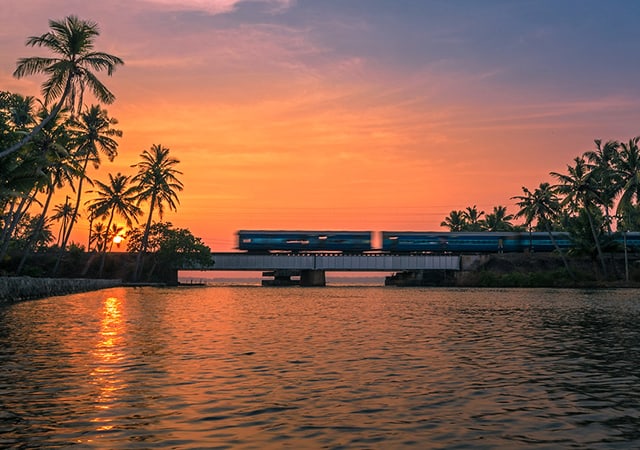 Image by Navaneeth Kishor via Flickr
To reach Munroe or Munroethuruth as the natives call it, you will have to reach Kollam. From there, it is just 15 minutes to the island and along the way, you can see a true slice of typical Kerala life. The long forgotten tradition of coir making is still practiced here. This trade is mainly practiced by the women of the house. The locals also indulge in prawn cultivation and toddy tapping. 
Spending the Weekend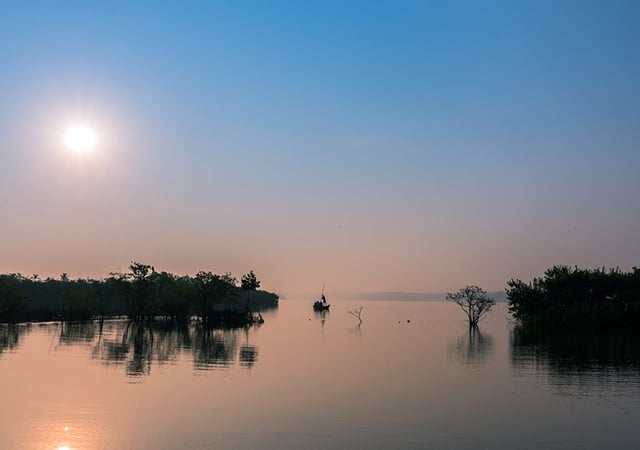 Image by Navaneeth Kishor via Flickr
If you are planning to spend the night at Munroe Island, you can discuss your stay with one of the locals helping with homestays, and they would arrange it for you. That way, you can relish the too-bad-if-you-miss glorious sunset at the island.
In the morning, you can enjoy another quiet morning, have a Kerala style breakfast, listen to the call of the birds and insects and other tiny beings. Your guide would take you around in a canoe, where you can marvel at the natural sights, see the birds, watch some of their antics, wave to the locals and just drift along. 
Once you finish the canoe ride, you can go on a walk along the village, chat with the locals, learn their lifestyle and be camera happy. You will be thrilled to note how people enjoy seeing visitors and how they strive to make them feel at home. 
Before you turn home, you must relish the typical Kerala lunch here made special with freshly caught fried fish and various preparations of prawns. Lip smacking!
Image by Saralstalin via Wikimedia
Conclusion 
Visit Munroethuruth if you want to enjoy true village life in Kerala. It offers more solitude and nature than Alleppey because the latter has a tingle of city life encroaching into it. The backwaters of the island can be best enjoyed in a canoe ride, and the calmness and serenity leave you wanting to be back for more. The peacefulness of the island grows on you, and you will soon be planning another trip back here once you go home. 
If you like the post please share!!