Weekend Getaway – Parunthumpara
Looking for a place where you can have quality time with your friends or family? A place where you can have a moment of calm with the breeze gently caressing you? Then plan your weekend trip to Parunthumpara, a place like nowhere else that's sure to leave you spell-bound.
Parunthumpara is a small village located close to Kuttikkanam in Idukki district that attracts people of all ages, and from all parts of the globe.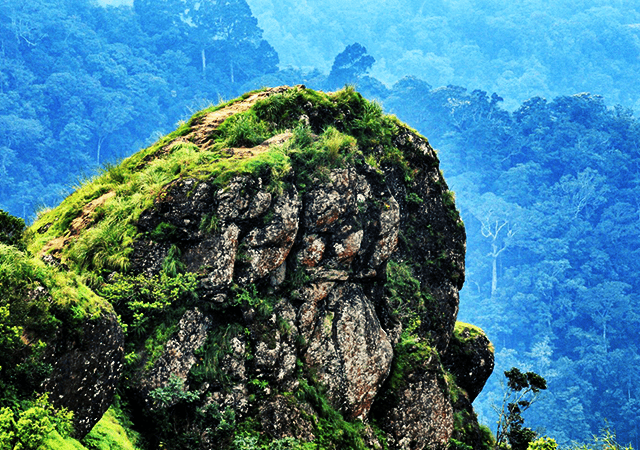 'Parunth' means eagle in the local lingo, and 'para' means rock. Parunthumpara is a massive rocky outcrop that juts out into the sky, with shrubby vegetation clinging to its craggy flanks, offering a mesmerizing 360-degree view of distant mountains and beautiful valleys as far as the eye can see.
The rocky formation is part of a ridge that runs for several hundred meters, with a sheer drop on one side. Protective fencing is provided along the edge to prevent mishaps. There are vendors selling ice creams and other eatables in the vicinity.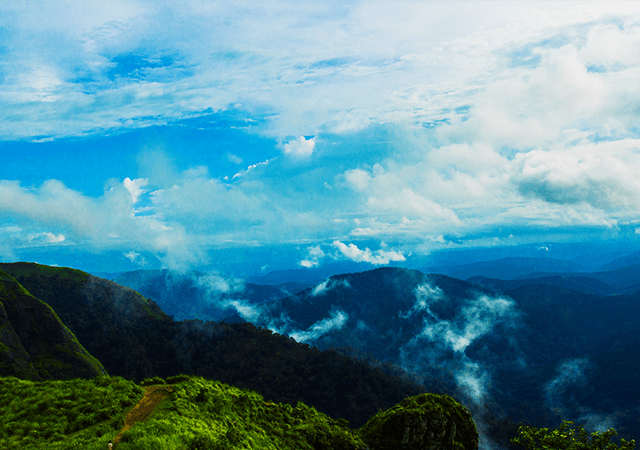 Image by Navaneeth Ashok via Flickr
Deep down below you can see a gurgling stream cascading down the mountain slopes in a gush of white foam. Most of the time, the place will be surrounded by mist that dissipates and reappears on a whim, playing an interminable game of hide and seek.
But in the gaps when the mist clears, the view that you get to see is beyond description. The mist itself is fun, with the coolness that it provides. Parunthumpara is an all-season destination, and it's a fun place to be any time of the year.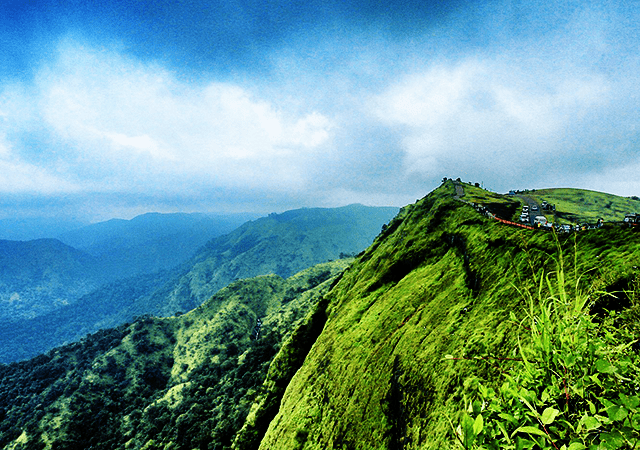 Looking for a bit of adrenalin pumping adventure? Scramble up the steep incline to the crest of Parunthumpara and enjoy the magnificent view on offer. The ascend is a little tricky and you better watch your step, but the reward you get on reaching the top is well worth the effort.
Standing there gives you the feeling of being on top of the world. On a clear day, you can see the Sabarimala forests from here. Sabarimala pilgrims visit the area to witness Makara Jyothi ( Light of Capricorn), making it a busy place during that auspicious day.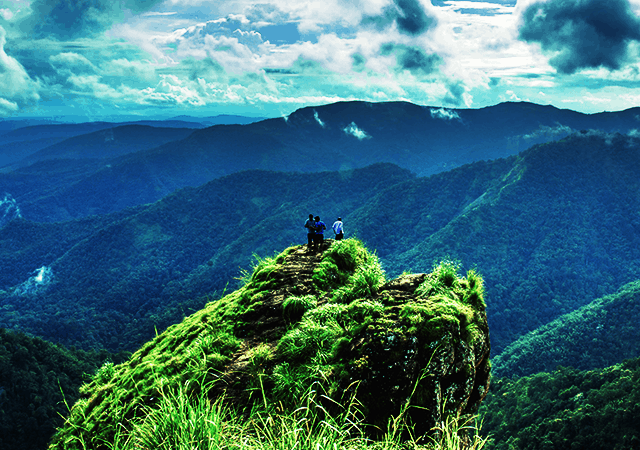 Image by Navaneeth Ashok via Flickr
Parunthumpara is an ideal destination not only for group outings, it is one of the preferred locations of solo motorcycle riders, since there are many side tracks and scenic routes nearby to explore.
The Elapara route is one such, which is truly a feast for the eyes with the road winding its way around beautiful tea estates stretching out for miles and miles. A narrow, but well-maintained road from Kallar Junction to Parunthumpara offers wide grasslands where you can spend some quiet moments.
Best Time to Visit
Parunthumpara can be visited any time of the year. Early mornings and evenings are the best times of the day to visit the place.
How to Reach?
Parunthumpara is located 138km from Kochi International Airport, 123km from Ernakulam South Railway Station, and 83km from Kottayam Railway Station.
Nearby places to visit:
If you are on a long weekend break, you can also club Parunthumpara with nearby places like Panchalimedu, Kuttikanam, Peerumedu and Vagamon.
Parunthumpara is for everyone who loves a little hike and loves to spend some time with Nature or for the ones who simply want to refresh themselves after a long week of work.
So, what are you waiting for? Spend your coming weekend at Parunthumpara and rekindle your spirit.
If you like this post, please share!!