Pooyamkutty – Weekend Getaway
Need a break from the daily grind and long, drawn out days at work? Pooyamkutty is such an option.
Want to escape from your full-time work without using up your holidays? Then heading out for the weekend is the best way to enjoy your time with your family and loved ones.
Picture yourself dipping your feet in the slow flowing stream at Pooyamkutty, a destination that became popular after the release of the movie "Pulimurugan".
Located 26 km away from Kothamangalam Thaluk in Ernakulam district, Pooyamkutty is a small town blessed with natural beauty.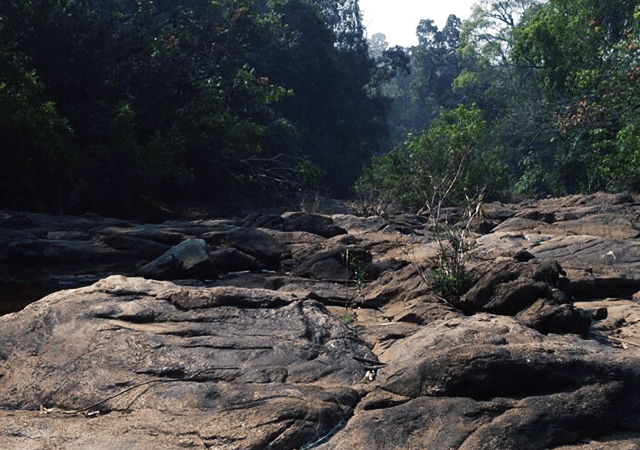 Pooyamkutty is the perfect and nearest trekking spot to Ernakulam city.
This small town is also famous for a hydroelectric project by KSEB, although the project was abandoned due to environmental and financial issues by the Government of India. The Peendimedu waterfall deep inside the forest is the gem of Pooyamkutty. If you want to trek to this beautiful waterfall inside the forest you must get permission from the Kerala forest department.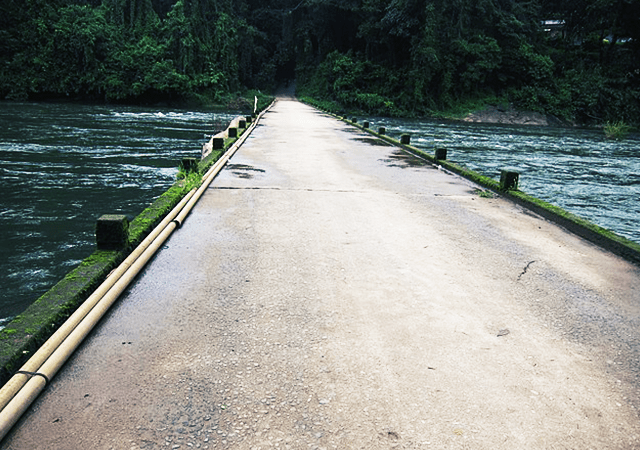 Image by Shijan Kaakkara via Wikimedia
Another interesting fact about Pooyamkutty is that a group of tribal people live inside the forest in complete harmony with the wild. The forest area and the nearby town is separated by the Pooyamkutty river. There is a bridge that connects the town and forest and during monsoon, the river will cover up this path. So, it's better not visit the place during the rainy season.
Leopards, macaques, spotted deer, wild boars and lots and lots of bamboo trees constitute a major portion of the forest. It is also a main elephant migration route.
Image by Shijan Kaakkara via Wikimedia
Other nearby tourist destinations are Salim Ali Wild Life Sanctuary in Thattekkad and Bhoothathan Kettu.
How to Reach
Nearest Town to Pooyamkutty: Kothamangalam, 26 km via Thattekadu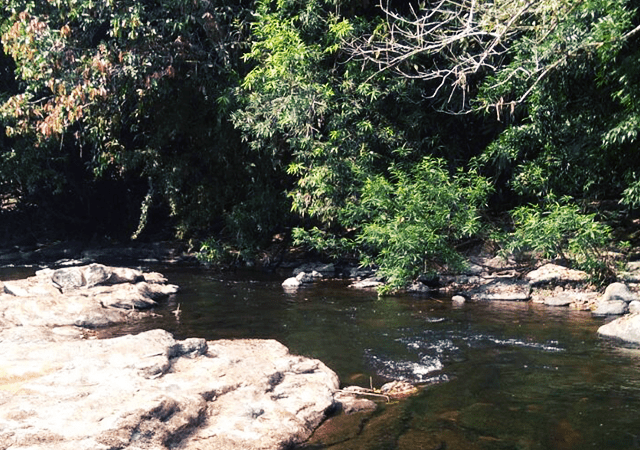 By Rail: Aluva 51 km
By Air: Cochin International Airport, 57 km
By Bus: Kothamangalam, 26 km
Best time to visit Pooyamkutty is anytime except the monsoon season.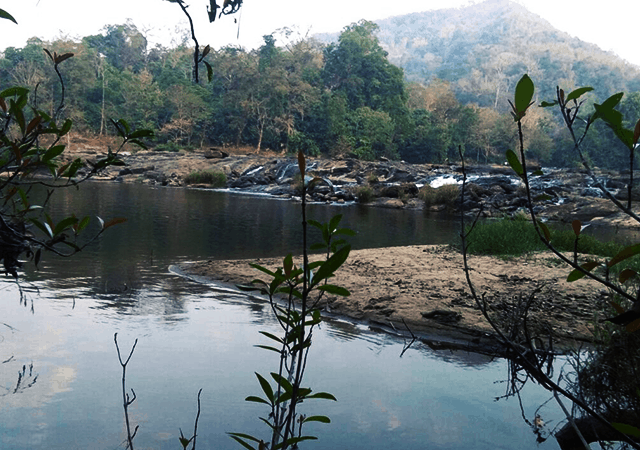 The scenic hill ranges, hidden waterfall and rich wildlife makes Pooyamkutty a must visit place in Kerala.
So what are you waiting for?Pack your bags and set out to this perfect destination to relax and recoup over a weekend!
If you like this post, please share!!