Ramakkalmedu – Weekend Getaway
Feeling the urge to get out from the hustle and bustle of city life? If your answer is yes, then the Ramakkalmedu, a tiny hamlet close to Munnar, is the perfect destination to spend your weekend.
The name, Ramakkalmedu has three words – Rama, kal (meaning rock) and medu (meaning land). There is a folk tale attached to it… which says that Lord Rama, a Hindu mythological God set his foot on a rock here. Legend has it that Rama stepped on this land while searching for his kidnapped wife, Sita. Hence, the name Ramakkalmedu!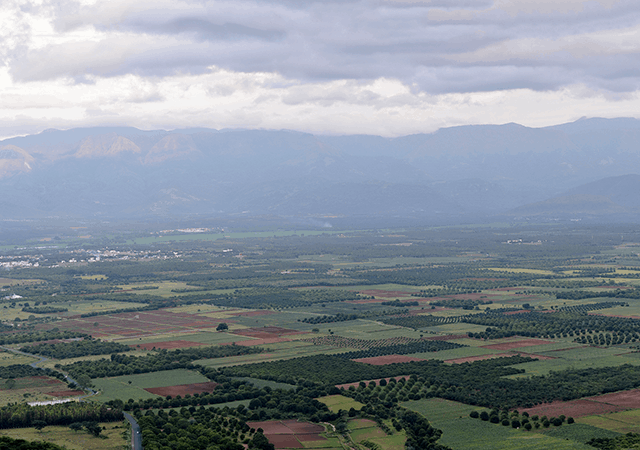 A hill station located at the border of Kerala and Tamil Nadu in the eastern Idukki district of Kerala, Ramakkalmedu is a place blessed with the generous bounty of nature. The lush green trees and high rolling mountains make it a perfect spot to plan a picnic with your friends or family.
This hill station provides picturesque views of the places like Vagamon, Cumbum, Theni, Thevaram and more. Ramakkalmedu, being close to one of the best wildlife sanctuaries in Kerala – Thekkady, a beautiful destination popular among tourists.
There is a nip in the scented breeze of Ramakkalmedu! On your visit here, take time to enjoy the view of beautiful hills covered with the plantations of various products like Tea, Cardamom, Coffee, Pepper and Rubber. Canvassed in greenery, the best thing about Ramakkalmedu is that tourists can reach there by foot or their own vehicle and have their vehicles parked without any trouble.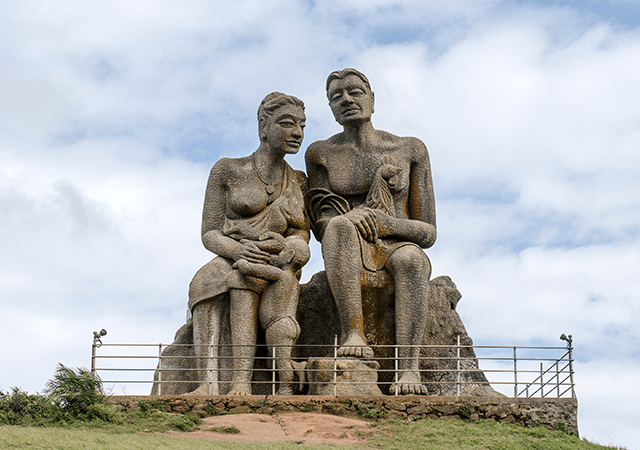 The statues of Kuruvan and Kuruthi which sit on the summit of a hill are one of the main attractions famous among the tourists. They represent the tribals of this region belonging to the Sangam period & remind us of a glorious past. Other attractions is a 300 m high pillar like structure facing towards the east direction from where tourists can enjoy the scenic view of this charming village. As dusk falls, the lighted up towns and villages are a feast to your eyes.
The exquisite beauty of sunrise and sunset viewed through the mountains surrounded by green forest is a fabulous panorama that can be experienced only at Ramakkalmedu. A safe haven for a number of birds which sing a lullaby for you to sleep and their chirping bird songs will wake you up in the morning to start a beautiful day at Ramakkalmedu.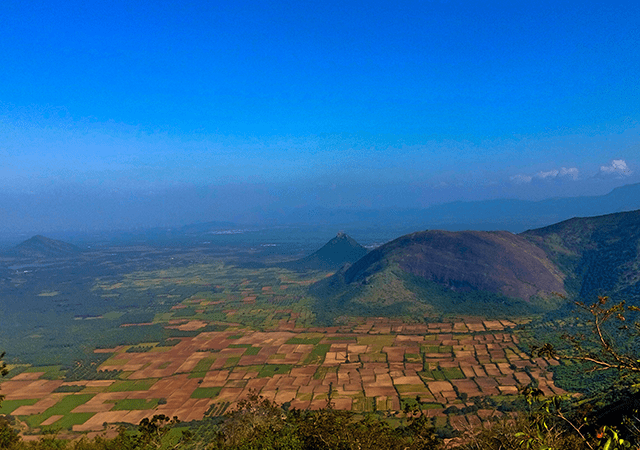 The best time to visit Ramakkalmedu is any time throughout the year except in the monsoons (June, July and August). The climate is very pleasant with bright sunshine but during monsoons, it becomes very rainy and evenings turns out to be way too colder with strong gusts of winds. The trekking trails become more adventurous, but the rains add more colour and beauty to the mountains.
Interestingly, Ramakkalmedu is also one of the windiest places in Asia. Ramakkalmedu receives gusts of wind at 25km/hr and seeing the possibilities of being blessed with a strong wind flow, the Government of Kerala decided to use this place for generating wind electricity and wind farms dot the hillside.
On your next trip to Thekkady, do drop in to visit Ramakkalmedu – great place to chill out & feel the pure air and tranquil ambience seep in to relax your body and soul. This quaint weekend getaway is a completely rejuvenating experience!
If you like this post, please share!