Ranipuram – Weekend Getaway
After a stressful week, a break is necessary to rejuvenate yourself! How about a trip to the serene lush green hills of Kasargod? Ranipuram is a fairly unexplored hill there, and a trekking trip would be ideal for a perfect weekend plan!
Situated 750 m above sea level in Western Ghats, Ranipuram is popularly known as Ooty of Kerala. This green capped hill has varied vegetation ranging from grasslands, monsoon forests to evergreen Shola woods. The forests of Ranipuram are so vast, that it merges its borders with Thalacauvery wildlife sanctuary of the neighbouring state of Karnataka.
This forest forms habitat for more than 24 species of wild animals, mainly elephants. Wild boars, monkeys and deers are also found in abundance in these dense jungles. To enjoy the beauty and serenity of Ranipuram, you can stay in DTPC cottages in Panathady valley.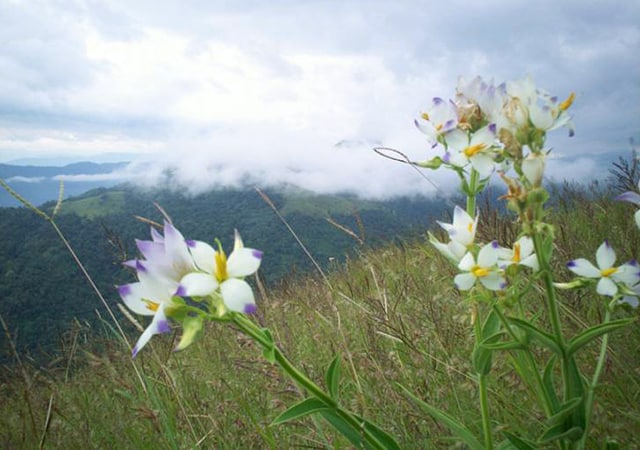 Image by vivek raj via Flickr
Apart from this greenery and wildlife, Ranipuram is one of the popular trekking destinations in Kerala. The trekking trail is very unique with the varied vegetation around.  The trail starts from the tourist home situated in the valley, 10 kms away from the top. Moving up, it is virgin dense forest which is over 5 kms. Then there is a steep climb of two kms to the top, further revealing grasslands all around.
The topmost trekking point is called 'Manimala' and the view from the peak is very scenic. The cool breeze flowing in the peak will put your spirits high after the tiring uphill trek. On the way to the peak, you can spot many rare medicinal plants and orchids. The way up is very misty and the path is quite slippery due to frequent drizzles.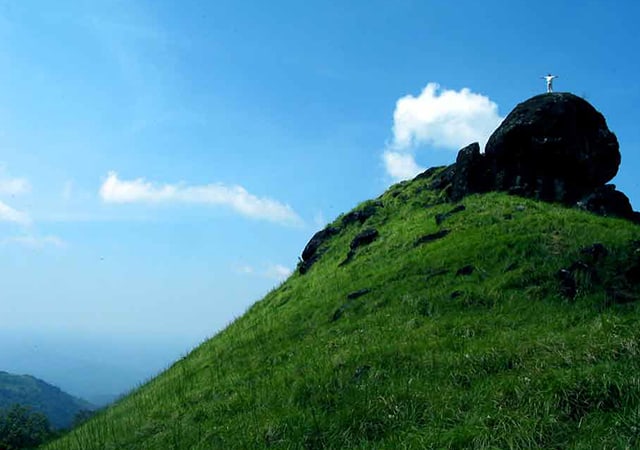 Image by Bibu Raj via Flickr
Your trekking trip would be ideal with atleast 3 or more co-trekkers to have the maximum fun. Occasional visits by wild elephants and other animals will add more to the adventure quotient of the trail. There is more on the Ranipuram trekking trail! Tourism department of Kerala is supporting adventure sports like Rock Climbing, Rappelling, Jumaring, Stomach rappelling and Chimney climbing.
How to Reach Ranipuram?

Nearest Airports: Mangalore (50km from Kasargod), Calicut (200 km from Kasargod)
Nearest Railway Line: Kanhangad railway station on Mangalore – Palakkad line
Nearest Major Railway station: Kasargod on Calicut – Mangalore line.
Nearest bus station: Kanhangad bus station
By Road:
From Karnataka: – Ranipuram is connected to Karnataka state through Panathur.  People from Bangalore and Mysore can take the 20 km long Panathur road from Sullia in Karnataka to reach Ranipuram.
From Kerala:-  From Kanhnagad you can hire jeep to Panathady.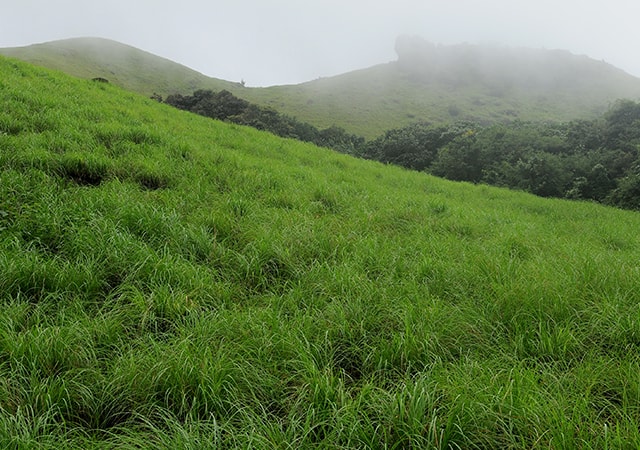 Ranipuram is indeed a fascinating tourist spot in Kerala which is yet unexplored. Pack your bags with all trekking stuff and essential items to get started. Well, this is one place whose beauty cannot be experienced with words or pictures. You have to go there and experience it.  The amazing flora and fauna along the adventurous trekking trail is worth the effort reaching there. So just gang up and head to Ranipuram!
If you like this post, please share!