Weekend Getaway – Thalassery
|
Thalassery, along the Malabar Coast, was known as Telissery when India was under British rule and is located in Kannur, India. It acted as a British settlement and thrived into a popular commercial center. Trade was conducted, mainly in the form of pepper and cardamom. The city went down in history as a popular heritage town, and is thus, a much-recommended place to visit when you are visiting Kerala. 
The belief is that the people of the town started playing cricket in the early 1800s after Col. Arthur Wellesley introduced the sport here. So, that means the game was played here much before it was played in Calcutta in 1860. 
City Attractions
Thalassery is just the right place to explore on a weekend because it is packed with city delights. 
Thalassery Fort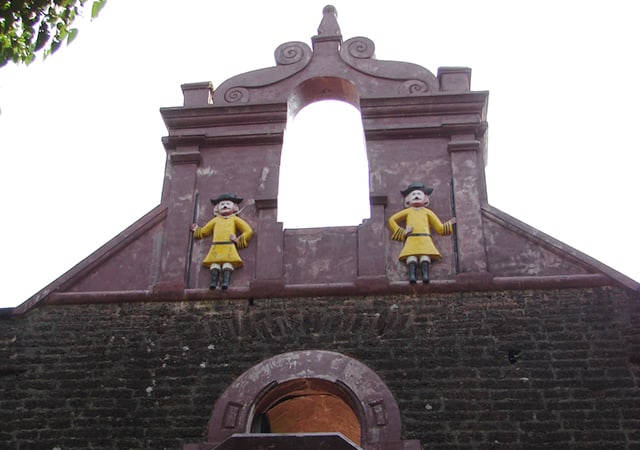 Image by Akhil chandran via Wikipedia
Also known as Tellicherry Fort acted as the chief military center during the British rule. The magnificent fort, with its stupendous secret tunnels, intrinsically carved doors and huge walls, was built in the year 1708 AD, mainly to commemorate the East India Company, which was then an integral part of the British regime.
St. John's Anglican Church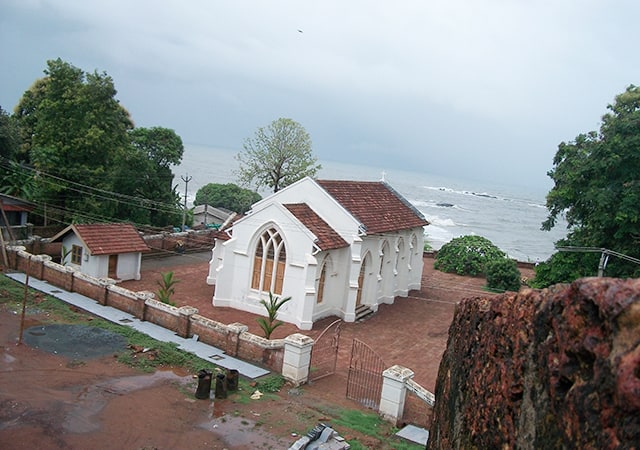 Image by Indu MGvia Wikipedia
This is one of the oldest churches in Kannur, and is very famous for its marvelous stained glassworks. That's definitely worth a visit.
Mahe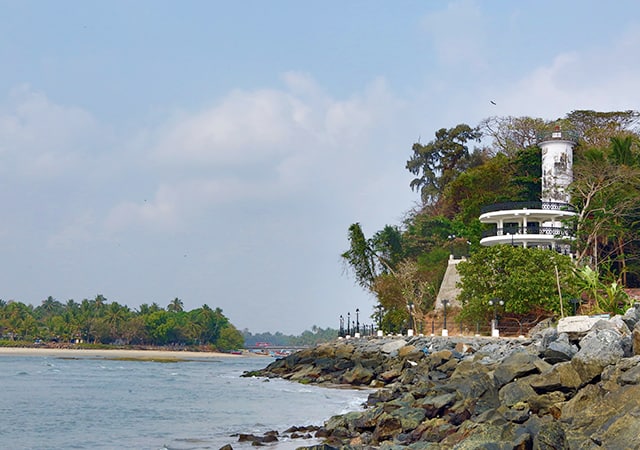 Image by Prabhupuducherry via Wikipedia
Mahe might be a small place, but it warrants a visit because it is a historically important place in Thalassery. Even now, it is a busy city with tourist attractions. 
Overbury's Folly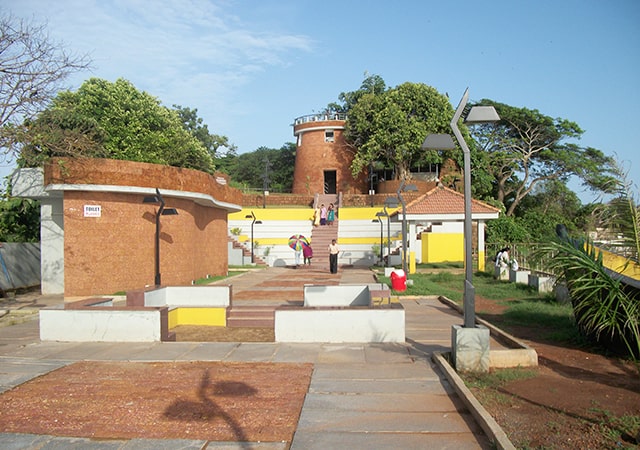 Image by ShajiA via Wikipedia
With its curious name, Overbury's Folly functions as an amusement park now. The initial concept was to build a picnic spot here. The idea belonged to E N Overbury, who dreamed of building the picnic spot. The park is now named after him. It overlooks the Arabian Sea and is thus a good place to hang out in the evenings. 
Jagannath Temple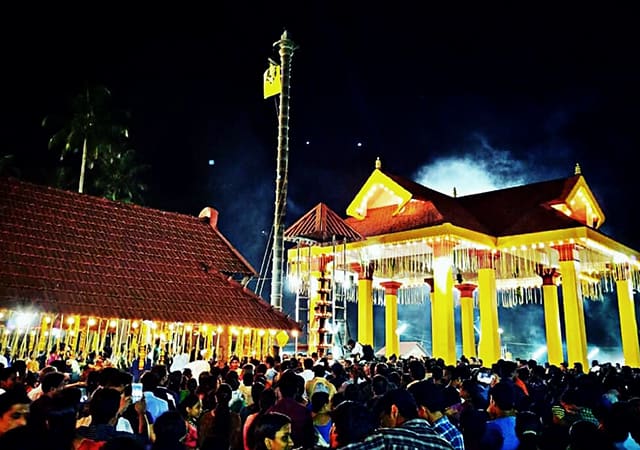 Image by Sharjilrishal via Wikipedia
It is a temple dedicated to Lord Shiva, consecrated by Sree Narayana Guru in 1908 to help people of the lower castes pray to their lord. Hence, the rituals are performed by non-Brahmins. 
Mariamman Kevin 
This temple is dedicated to Goddess Parvathi and the deity in the temple is believed to have formed on its own. 
Muzhappilangad Beach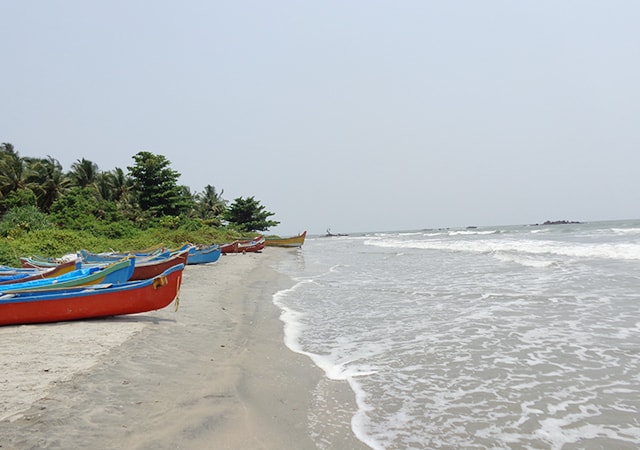 Image by Dvellakat via Wikipedia
Situated only about 8 kilometers from Tellicherry, this beach is the favorite for tourists wanting to swim and sunbathe. 
While you are out exploring the several delights of Thalassery, don't forget to relish the famous Thalassery Biriyani. It has a distinct taste and aroma and has a blend of Arabian, Persian, Indian and European styles of cooking. 
How to Reach the Beautiful City of Thalassery
Thalassery is well connected by rail and road. If you are taking the train, get a direct one to Thalassery, and you can easily explore the city. If you are flying, then you can book a flight to Kozhikode, which is about 94 kilometers from Thalassery. 
Conclusion
Include Thalassery in your short trips to Kerala, because you will definitely have a great time here. It is a favorite spot for people residing in Kerala. If you are living outside Kerala, say, in Bangalore, Mangalore, Ooty or Coimbatore, you can easily come down for a weekend visit. 
If you like this post, please share!!!!