Vattavada – Weekend Getaway
Summer is, probably, the best season to indulge in some fun and frolic and enjoy to your heart's content. Vattavada is one among them.
You can have a wonderful time with your family when you go out for short, weekend trips to beautiful summer destinations.
It brings in more pleasure when you visit less explored, yet mind-blowing places and discovers their timeless beauty.
Vattavada, situated in Devikulam taluk of Idukki district, is one such destination which you can visit this weekend.
This hill station, located 45 kms away from Munnar, is nestled at an altitude of 6500 ft above sea level and has a salubrious climate throughout the year. The weather is pleasant even in summer. The low lying clouds, mist covered hills, sparkling rivulets and the terraced valleys add to its charm making it a potential tourist attraction.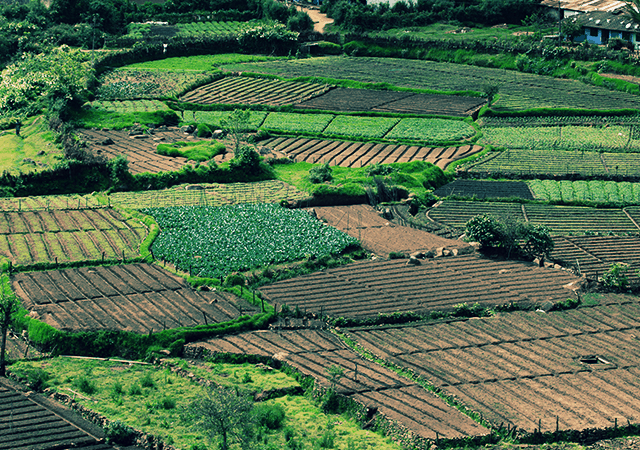 The scenic beauty of Vattavada is of a different kind – unlike Munnar that has acres of lush green tea plantations, it is the abundance of vegetable and fruit farms that makes it stand out from the rest of the hill stations in Kerala. In fact, this has earned it the moniker, 'Market of Kerala'.
You will be greeted to the neatly arranged terraced slopes where vegetables like carrot, beans, cabbage, peas and fruits like apple, orange, strawberry, peach, passion fruit and blackberry are cultivated on a large scale. In short, Vattavada resembles a giant market where you can source all the vegetables and fruits that you need!
Besides crop fields, you can see forest patches interspersed with conifer and eucalyptus trees. This place also boasts of a rich avian fauna along with different varieties of beautiful butterflies and flowers.
Image by Reportershan via Wikimedia
Another attractive feature of Vattavada is trekking. The trekker in you will awaken once you see the long and winding hilly paths. The place is ideal for backpackers who want to enjoy the beautiful topography on foot. The adventure does not end here; Vattavada has trekking routes that lead to Kodaikkanal, Meesapulimala, Kanthaloor, Mattupetty, etc.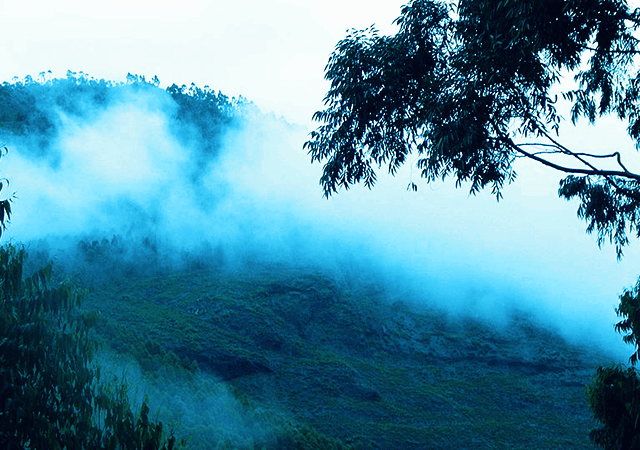 You can also go for mountain biking, jungle camping and jeep safari to make your trip filled with adventure activities. Apart from this, take some time to interact with the local tribals about their life, customs and traditions, natural remedies, art forms, etc.
There are some gorgeous locations, including protected areas near Vattavada which you can include in your visit. Some of them are:
Kurinjimala Sanctuary : 6 kms away
Pampadum Chola National Park : 10 kms away
Anamudi Shola National Park: 26 kms away
Kanthaloor : 30 kms away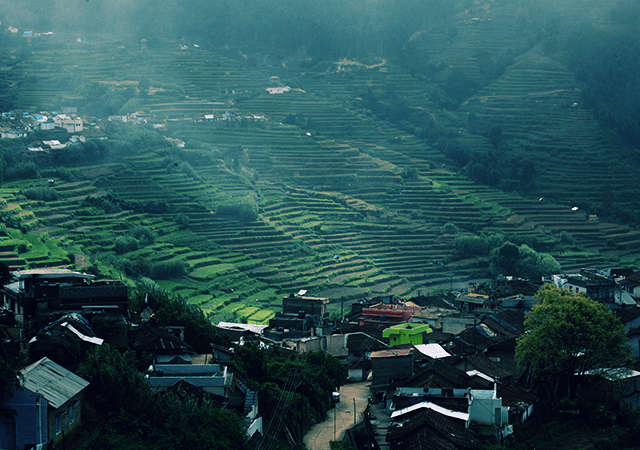 How to Reach
By Road
Vattavada is 45 kms away from Munnar. You can reach Munnar from Ernakulam or Kottayam by bus or by cab. There are regular services by KSRTC.
By Rail
Nearest railway station is the Ernakulam Junction, 125 kms from Munnar
By Air
Nearest airport is Cochin International Airport, 107 kms from Munnar. You can take a bus to reach Munnar or hire a cab.
It's really fascinating to know that atleast some of the greens that we Malayalis eat comes from Vattavada. It will indeed, be a splendid sight to see the planting and harvesting of these food crops here. So, plan your weekend trip to Vattavada; you can come back with lots of memories and maybe, baskets full of fruits and vegetables!
If you like this post, please share!