Weekend Getaway – Vellarimala
Looking for a place to rejuvenate your mind and body?
A place that takes you away from all the hustle and bustle of city life and completely revitalizes you? Then, Vellarimala is the choice for you.
Vellarimala is a hiker's dream. Winding tortuously through the terrain deep into the forests of the Western Ghats, the Vellarimala trek is one that every footloose wanderer will remember for a lifetime. Much of the way is through thick evergreen forests covered with lush undergrowth that makes progress very slow.
Vellarimala is part of the Western Ghats, and is spread across Thiruvambady Panchayat in Kozhikode district and Meppadi Panchayat in Wayanad district. The region is contiguous with the Nilgiris of Tamil Nadu. Regardless of the exhausting climb however, travellers come here for the sheer thrill and adventure the place has in store for the trekking enthusiast.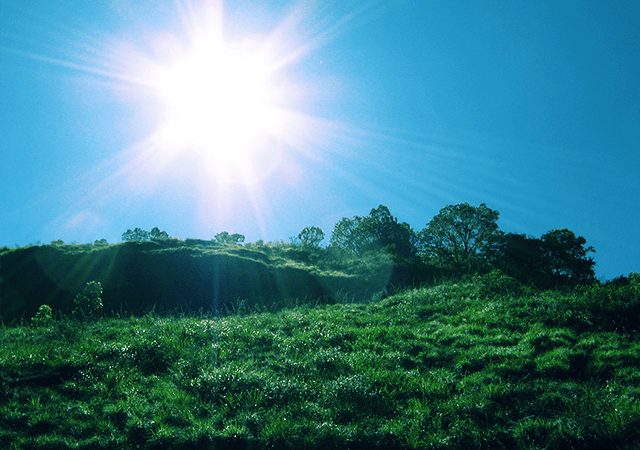 Image by anoop madhavan via Flickr
Unlike most other trekking routes where you would find grasslands and plenty of open spaces, the Vellarimala trail is through dense forest, so much so you hardly get to see the sky. On your way up to Vellarimala, you will pass through several small streams. One such is the Anathenni, where an elephant supposedly slipped and fell, hence the name.
The first stop-over that you could have is at Olichuchattam falls. Here the water does not drop vertically down as you would expect from a waterfall, but runs rapidly down a massive rock face that slopes at an angle of about 45 degrees. Climbing along the periphery of the rock, you can reach the top of the falls. This is an ideal place for your lunch break. You can soak your aching feet in the cool shallow waters at the top before proceeding further up.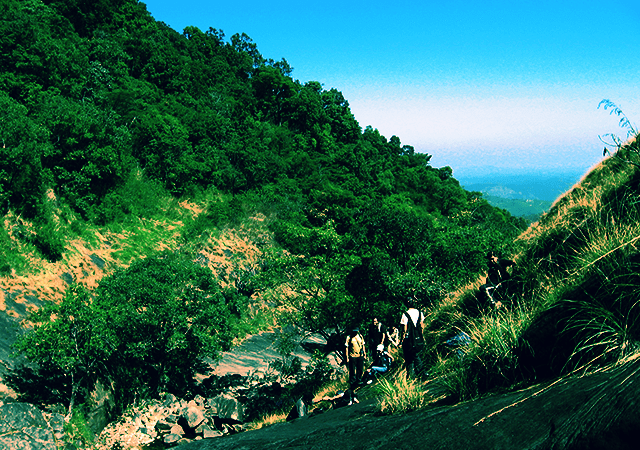 Image by anoop madhavan via Flickr
The climb from there is through flatter terrain till you reach Ketan Para, which is the first viewpoint of the Vellarimala range. You can rest here for a while before moving further up. One can take in mind-blowing views of the hills and valleys that unfold before you in unending waves of rugged ridges as far as the eye can see. Walk another thirty minutes and you reach REC Para located at the base of Vavul Mala. You can pitch camp here for the night.
If you are up for it, you can attempt to scale the Vavul Mala on the next day. It is the highest peak of Vellarimala range. There is no clearly defined trail to reach Vavul Mala. You will have to follow trails beaten by animals. Here again, much of the trek would be through dense forest. When you reach a clearing in the forest, you can have breathtaking views of the nearby ranges playing hide and seek with the mist and feel the cool breeze on your skin.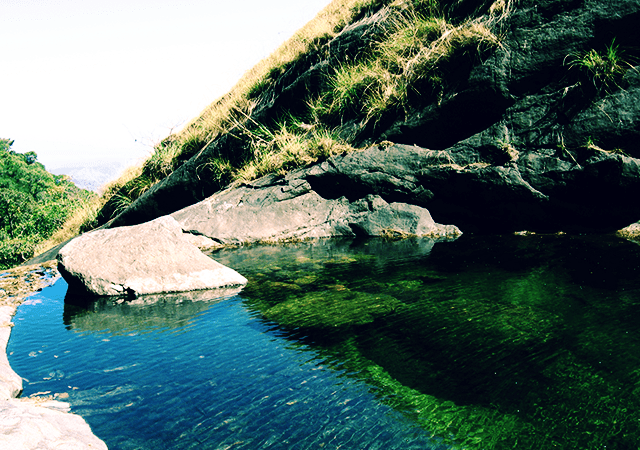 Image by anoop madhavan via Flickr
How to reach?
Vellarimala is about 200 km from Cochin International Airport.
The trekking begins at Muthappanpuzha in Thiruvambady Panchayat. There are KSRTC Bus services available from Thiruvambady town to Muthappanpuzha. As an alternative, you can hire a jeep.
How long will the climb take?
The trek to Vellarimala will take around 9 hours; hence you can't expect to be back in a single day.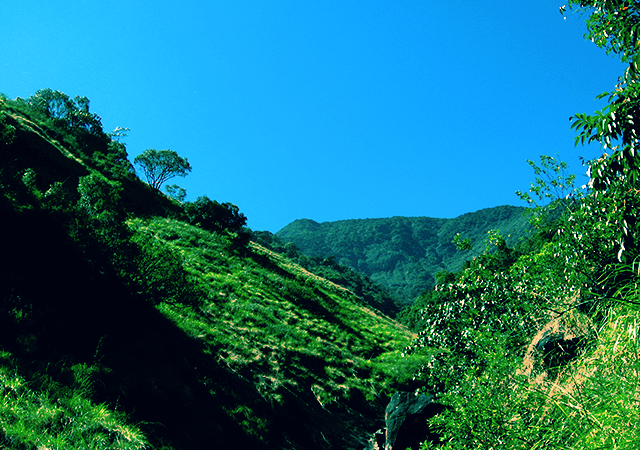 Image by anoop madhavan via Flickr
What all things should you carry?
Be sure to take your sleeping bags and to take enough food and water. At the same time, take care that your bag is not too heavy since this is going to be burdensome when you are climbing the hill.
Is a guide necessary?
You need prior permission from the Forest Department before entering the Vellarimala zone as it is a restricted area. It is advisable that you have a guide with you for the trek because in several places there are no visible trails to follow. These guides can also get you permits easily from the Forest Department.
Vellarimala is for the adventure seekers out there. So, strap on your trekking boots, get your backpack on, venture forth into the wilderness, and let your spirit soar.
If you like this post, please share!!