Vilangankunnu – Weekend Getaway
Weekends are the best time to go on short trips to nearby places; you enjoy to the maximum and come back with bursts of energy. Vilangankunnu is one among them.
You can unwind from the stress of your work and have some precious moments with your family.
One such place where you can hangout this weekend is Vilangankunnu – a gorgeous destination that offers a mix of serenity and enjoyment in the lap of Nature.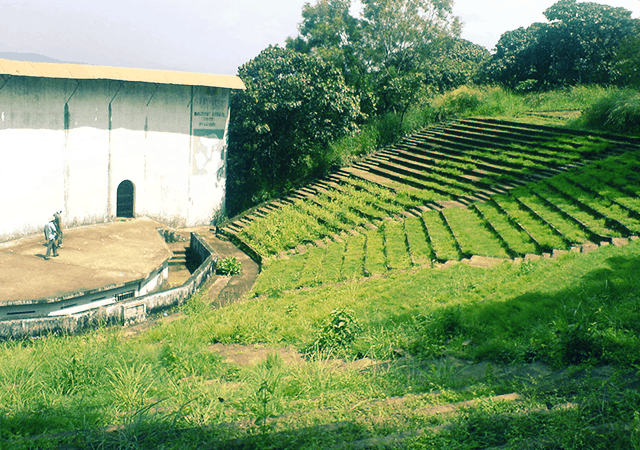 Image by todeepakr via Flickr
Vilangan Hills or Vilangankunnu, as it is locally known, is a small hillock located 7 kms away from the city of Thrissur. Because of its verdant landscape, it's often called the Oxygen Jar of Thrissur. It offers an ideal haunt for a wonderful evening picnic filled with lots of fun and cheer.
The hillock, situated at a height of 80 metres above sea level, has laterite soil that dates back to millions of years. It is spread over 5 acres of land and has a radius of 8 kms. From the top of the hill, you get a bird's eye view of the kole wetlands on one side and the mind-blowing landscape of Thrissur city on the other side.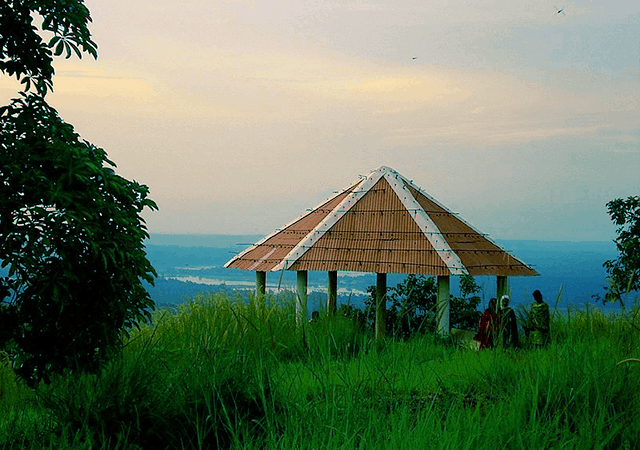 Image by Aruna via Wikimedia
Watching sunrise and sunset on the hill is a mesmerizing experience; the cool breeze, the lush greenery and the chirping of birds add to the charm. Once a neglected place which was frequented only by the locals nearby, Vilangankunnu received a face-lift after it was converted to an amusement park by the Tourism Department.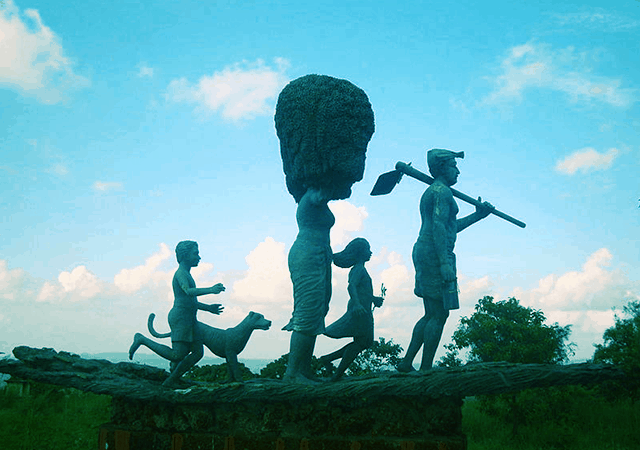 Image by Krishnadasnaduvath via Wikimedia
Although covered with thick bushes, the place has a lot of recreational facilities for both adults and children. It houses a Children's park, an open air theatre, a Kudumbashree canteen, stone sculptures and a variety of flora that includes medicinal plants. An 800 metre walkway, which can be used even by physically challenged people, is another attraction.
A unique feature of Vilangankunnu is the Ashokavanam – a medicinal garden maintained by the Ashokavanam Samiti and Vilangan Trekkers Club. The Tourism Department and Oushadhi have also extended their support to this novel venture. Many rare species of herbal and medicinal plants can be found here.
If you are in the mood to go for trekking, then Vilangankunnu is a good choice. Also, it's ideal if you can come in your own vehicle; on the way, you can stop and take photographs. Be cautious while driving to the uphill during the rainy season as the roads become slippery.
Image by todeepakr via Flickr
Vilangankunnu is a preferred picnic spot for people coming from Thrissur and the neighbouring districts; they visit this place to watch the sunset and spend some quality time with their loved ones. The fireworks during the Thrissur Pooram festival is clearly visible from the top of the hill.
How to Reach
By Road: Nearest city is Thrissur, 7 kms away. Take the Thrissur-Kunnamkulam road to reach Vilangankunnu. Private buses and KSRTC buses are available.
By Rail: Nearest railway station is Thrissur.
By Air: Nearest airport is Kochi, 62 kms away.
Visiting time: 7 am to 7 pm
When your mind is tired and you are craving for a change, indulge in some family moments by taking a trip to Vilangankunnu. The scenic beauty and the fun and frolic will rejuvenate you and make you ready for another hectic week.
If you like this post, please share!!