Wildlife Sanctuaries in Kerala
Kerala is home to an interesting medley of luxurious, semi-evergreen, tropical moist and deciduous forests in whole of South India. The wide variety of endemic species and rare flora and fauna make it one of the most sought after destination for people keen on wildlife. Here are most of the Wildlife Sanctuaries in Kerala
Did you know that Kerala has about 28% of forest area and there are 11 wildlife sanctuaries, 5 Bird Sanctuaries and 5 national parks in the state? In this article, we will talk about the famous wildlife sanctuaries of Kerala.
Periyar Wildlife Sanctuary (Periyar Tiger Reserve)
The exquisite ambiance of this sanctuary and the enchanting hills of the Western Ghats attract plenty of nature lovers because this is where you can really enjoy wildlife. This sanctuary is located in the Idukki district of Kerala. Experience the thrill of following the footsteps of a tiger, track it in the wilderness, and if you are hugely lucky spot a kill too. Go bamboo rafting for a rhythmic and mesmerizing tour of Periyar River and enjoy the peace and silence. This is one of the Wildlife Sanctuaries in Kerala
Wayanad Wildlife Sanctuary
This sanctuary also known as 'Muthanga Wildlife Sanctuary' is an extension of Bandipur National Park in Kerala. You can see a rich collection of endemic species of flora and fauna here. The forest officials fiercely guard the biological heritage of this reserve, and you can go on trekking tours to spot the animals.  Sub-tropical savannahs and lush forests are the highlight of this sanctuary situated in the Wayanad district. It is the second largest wildlife sanctuary in Kerala. Very often herds of elephants are seen roaming near to the Wayanad – Mysore Road. The is another Wildlife Sanctuaries in Kerala
Neyyar Wildlife Sanctuary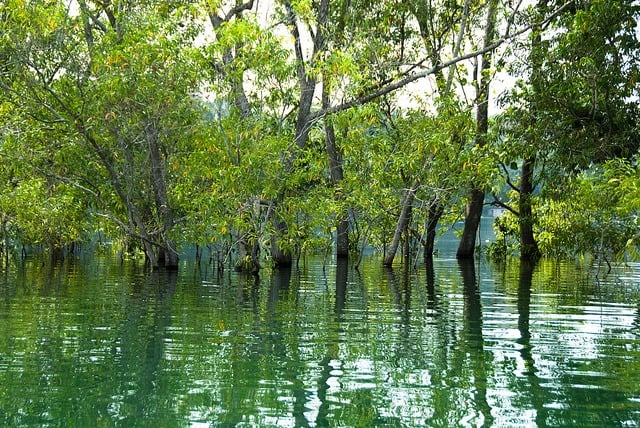 Neyyar Wildlife Sanctuary: Image by arwcheek via flickr
Reclining peacefully in the South-East corner of the mighty Western Ghats, this wildlife sanctuary is home to 39 species of mammals, 17 species of amphibians, 176 species of birds, 40 species of fishes and 30 species of reptiles. One-day and two-day trekking tours are arranged at this sanctuary so you can not only spot the animals, but also marvel at the magnificent Agasthyakoodam hill, named after the legendary sage, Agasthya. The is another Wildlife Sanctuaries in Kerala
Aaralam Wildlife Sanctuary
Aaralam wildlife sanctuary : Image by Srikanthap via Flickr
This small sanctuary spanning a distance of about 55 square kilometers, is located on the northern part of the Western Ghats. A trek in these forests requires high energy levels because the elevation levels are from 50m to 1145m. The highest point is Katti Betta, which is located at an elevation of 1145m. The is another Wildlife Sanctuaries in Kerala
Peechi-Vazhani Wildlife Sanctuary 
Vazhani River : Image by an@@p via flickr
This sanctuary is considered to be the second oldest sanctuary in Kerala. You can see parts of Paravattanimala, Machadmala and Bahranipachamala when you visit this sanctuary. Located at a distance of about 20 kilometers from Thrissur, the cultural capital of Kerala, this sanctuary houses Peechi Dam and Vazhani Dam. It is part of the scenic Palapilli-Nelliampathy forests.   Carnivores like leopard, tiger, jungle cat and herbivores like the Sambar deer, barking deer, spotted deer, Indian bison and Asian elephant are often spotted here. The is another Wildlife Sanctuaries in Kerala
Parambikulam Wildlife Sanctuary
Parambikulam Wildlife Sanctuary : Image by SHAHUL IBRAHIMvia flickr
Located in the Palakkad district of Kerala, this sanctuary spans 285 square kilometers of forest area. The sanctuary is also a tiger reserve area and hence, well-protected ecologically. The biodiversity in the forest support plenty of endemic species as well. The meandering streams, the luxurious landscapes and the thrill of spotting wildlife in their natural habitat; all these features make Parambikulam very special and unique. The is another Wildlife Sanctuaries in Kerala
Idukki Wildlife Sanctuary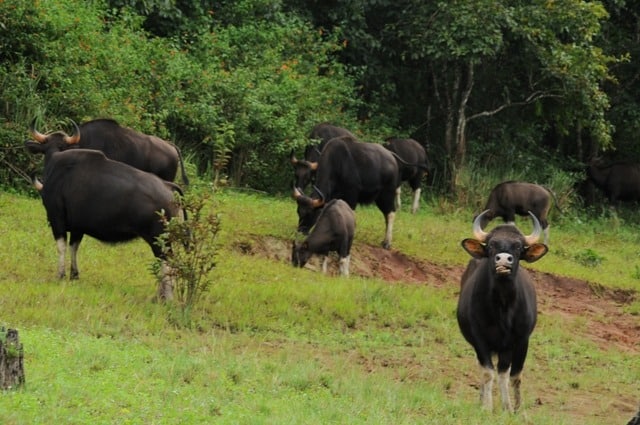 Idukki is one of the most beautiful areas in the state and the sanctuary, with its area of 77 square kilometers is located only 40 kilometers from Thodupuzha. Elephants, bison, gaur, sambar deer, wild dogs, jungle cats and wild boars are easily spotted during a trek. Another highlight of this sanctuary is its enchanting lake surrounded by canopied deciduous trees. The is another Wildlife Sanctuaries in Kerala
Chinnar Wildlife Sanctuary
Chinnar Wildlife Sanctuary : Image by forest dancer via Flickr
This sanctuary is located in the Idukki district, and is home to a large number of animals and plants. Since it is located in the rain shadow region of the Western Ghats, you can see some kind of unique thorny vegetation here. The dry forests of Chinnar house an endangered species belonging to the reptilian family – Albizia lathamii. The is another Wildlife Sanctuaries in Kerala
Peppara Wildlife Sanctuary
View of Peppara taken at Bonakkad : Image by Anoop Anand A via flickr
Located 50 kilometers from the capital city of Kerala, Peppara Wildlife Sanctuary is also a small site, spanning just 53 square kilometers. But that doesn't curb the fantastic appeal held by the dam, the crystal clear water and the rocky terrain. You will be interested to know that the dam here provides drinking water to Thiruvananthapuram and its surrounding areas. Ornithologists, wildlife and trekking enthusiasts frequent this area every year. The is another Wildlife Sanctuaries in Kerala
Shendurney Wildlife Sanctuary
Located near Kollam, Shendurney Wildlife Sanctuary contains a curious mix of deciduous and tropical evergreen forests. You can enjoy plenty of animals and birds while trekking through the sanctuary. The thick forests will make the going tough, but an experienced guide can help you wade through it. You can also see the Shendurney River, another highlight of this forest.
Chimmini Wildlife Sanctuary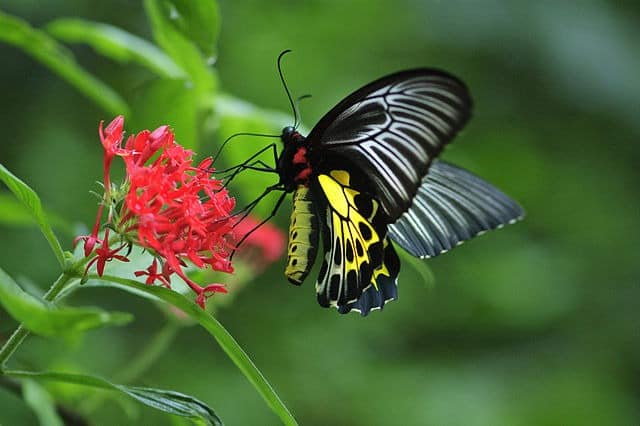 It is another sanctuary where the Government of Kerala has shown a keen interest. Located at a distance of about 30 kilometers from the Thrissur district, this sanctuary houses an interesting mix of trees and animals. Evergreen forests, semi evergreen and leaf shedding forest are seen here. Leopards, tigers, elephants, bears, wild pigs, wild bison are frequently spotted during trekking tours. If you are a prolific bird and butterfly watcher, you will love this place. It is home to many rare species of butterflies like Southern Birdwing and Blue Mormon.
Note: Some images are from our collection while some are by awesome photographers who shared them via Flickr and other websites. We have used these images following the Flickr guidelines on photo sharing on blogs. Due credit is given under each image. If any of the copyright holders have any objection, please shoot a email to sunu at paradise-kerala.com, I will get the image removed.
If you like it, please share the article.