A Football Match at SportOn Aluva by Paradise Holidays Women Staff
The female staff of Paradise Holidays had a long-held yearning to play football on the turf court. They also informed their M.D. Mr. Ratheesh R Nath of their wish as football fever began to spread all over Kerala. Upon learning of this wish, he was delighted and quickly made plans for a football game. He was aware that it will help them relax, provide stress relief and, given the large number of new team members, it will also facilitate team building.
Football instills values such as determination, collaboration, and discipline that are useful off the field as well. Additionally, the adrenaline rushes from playing football aid in the release of tension, making players more composed and less prone to depression.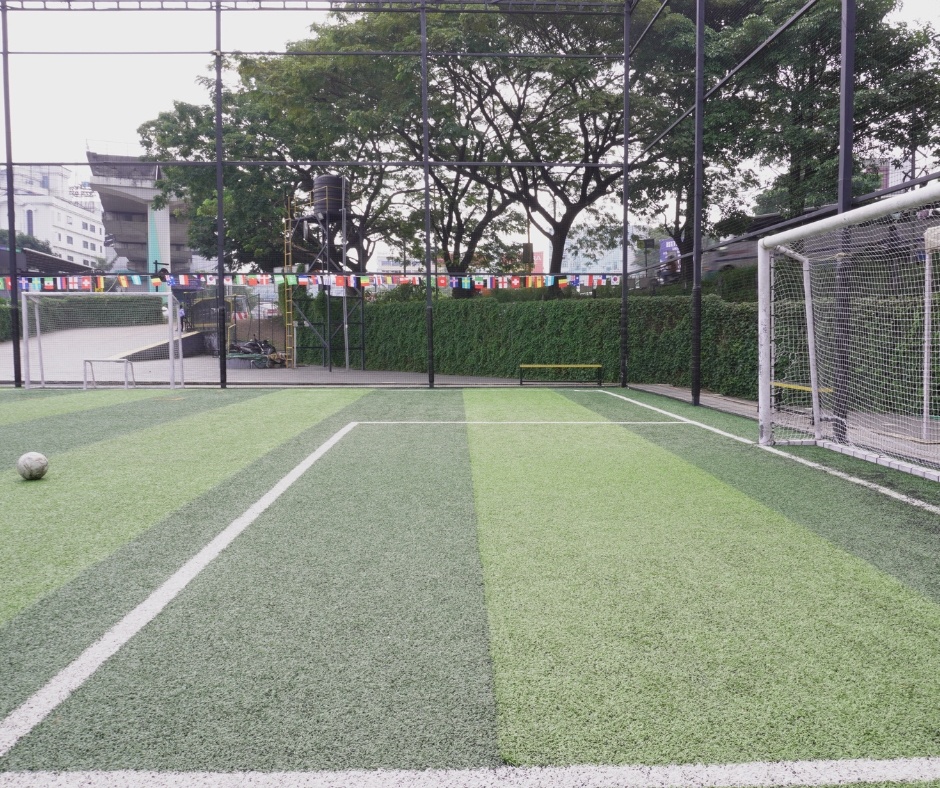 As a result, plans were formed, and the grass court was reserved for Monday, November 21, at 11:00 A.M. The official WhatsApp group was used to spread the news. With this unforeseen event, everyone was thrilled.
We invited those who were interested to offer their names. We received the responses in three hours. Everyone agreed to wear a white T-shirt or jersey with pants after arrangements were formed for the attire.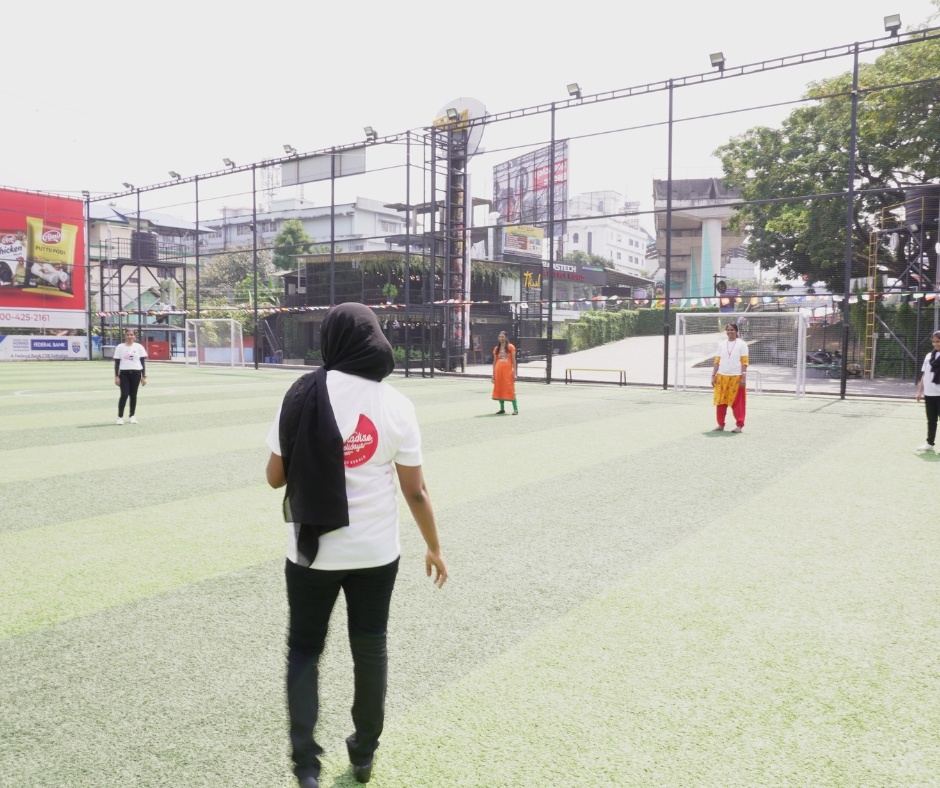 According to rumours, our customer service representative Jeni began practising football from that day itself. Through her spouse, she had arranged for a football. Leena, our front office executive, started to watch football videos, particularly the kicking style. While some of them were excited to have a break from their daily duties, others were anxious about what would happen if a customer called during the match.
Finally, the day had come, and everyone was eager to visit the Sport-On turf in Aluva. Some of them had never been on the turf court before, and some had never even touched a football. However, everyone was in a great mood.
The turf court was only 2.5 kilometres from our workplace, so around 10:30 AM, we took three to four auto rickshaws there. We arrived there at 10:50 because we also needed to pick up the sales team staff enroute.
After arriving, everyone went to change their clothes in the designated area. Several employees began recording movies and taking selfies. By 11:00 AM, we were welcomed onto the turf court and given three to four footballs.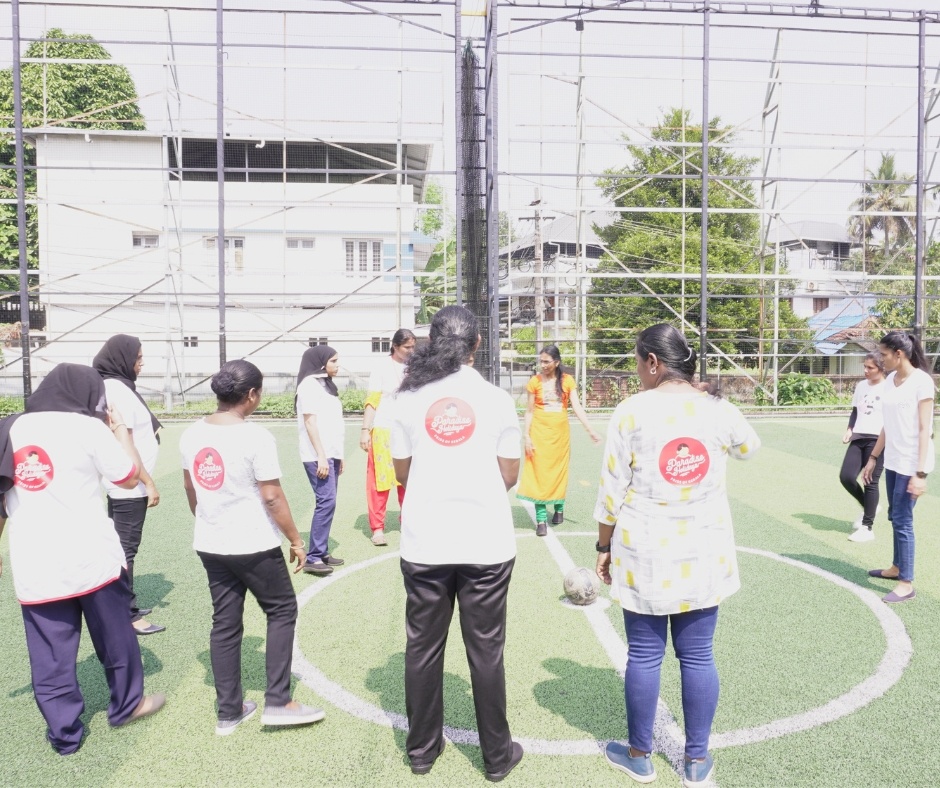 I (Hrithikaa) assumed responsibility for taking the photos and videos because I wasn't feeling well. The participants were split into two groups. The official referee was Sreekala Chechi from the travel desk team. Yes, the lady with the orange outfit. Do you really think she's 52 years old?
She, on the other hand, was quite active and was coaching the other members on the regulations. She explained regarding the first touch, the corners, and the throws.
Soon, the football game started. Some of them, as I've already indicated, were reluctant to chase for the ball since they hadn't played before. They were called by the referee, who issued a warning to them not to stand or chat near the goal post. She went on to say that it would make it easier for the opposing team to score. The off side rule won't even be applied.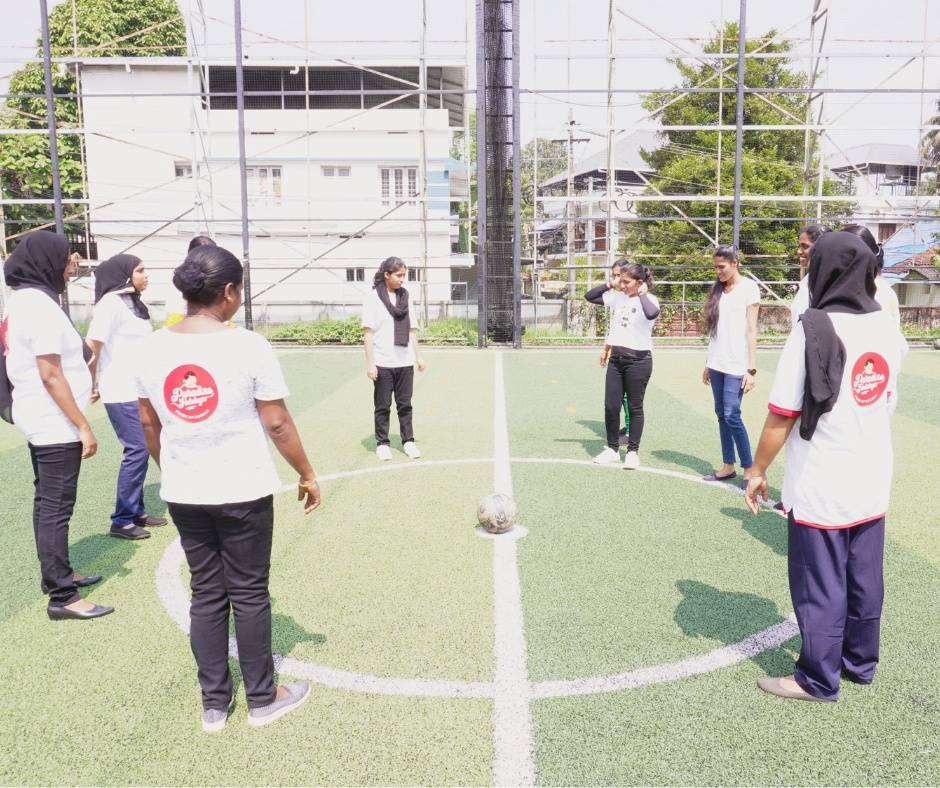 Whatever the case, the game got intriguing after that. Each club had a 0-0 score after the 20-minute halftime break. Then there was a little gap. Since it was really sunny, some of them hurried to drink water, and everyone were really exhausted.
After changing the courts, the second half of play began. Meanwhile, Veena was hurt as a result of a little tackle by Leena Chechi. After a brief pause of around a minute, the play resumed. Both teams were able to score one goal in this half, which made it quite entertaining.
The game's opening goal was scored by Famsida, our General Manager, and Ahana, our reservation executive, scored the equaliser. We chose to proceed with penalty kicks instead of extra time as we were running out of time.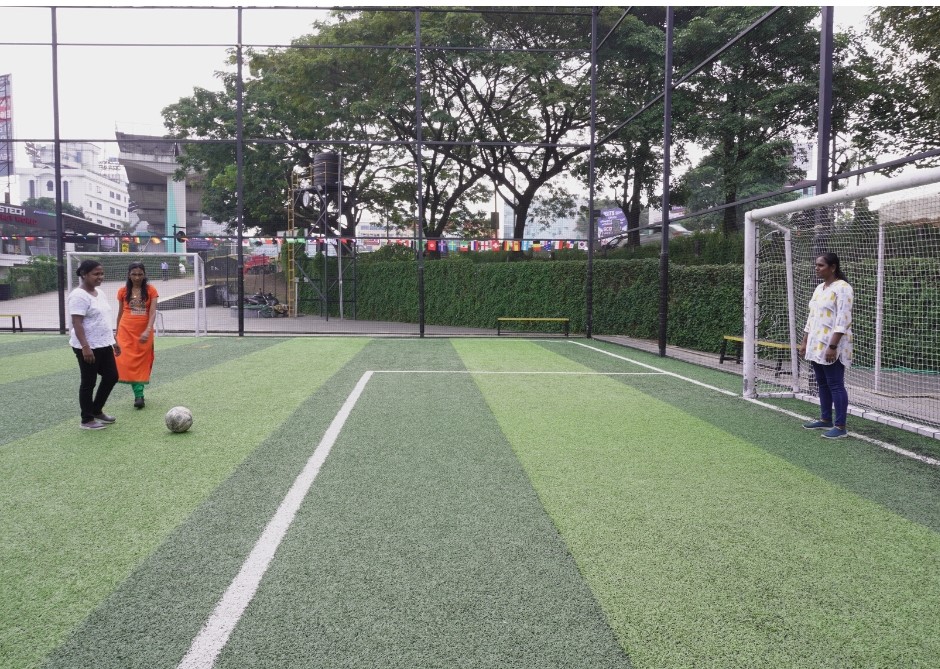 The goal keepers were Haritha from the accounts team and Divya Chechi from the sales team.
Our reservations manager Sabeena, our general manager Famsida, the sales team members Nejitha and Haritha, as well as Leena Chechi, took the penalty kicks. Leena Chechi was able to score despite Haritha's best efforts to stop her.
Jeni, Veena, Ahana, Abirami, and Haritha from the opposing squad took the spot kicks, and Divya Chechi was successful in keeping a clean sheet.
Despite everyone's exhaustion, they all found the game to be incredibly enjoyable. Everyone went to change their game clothing after a 10-minute break.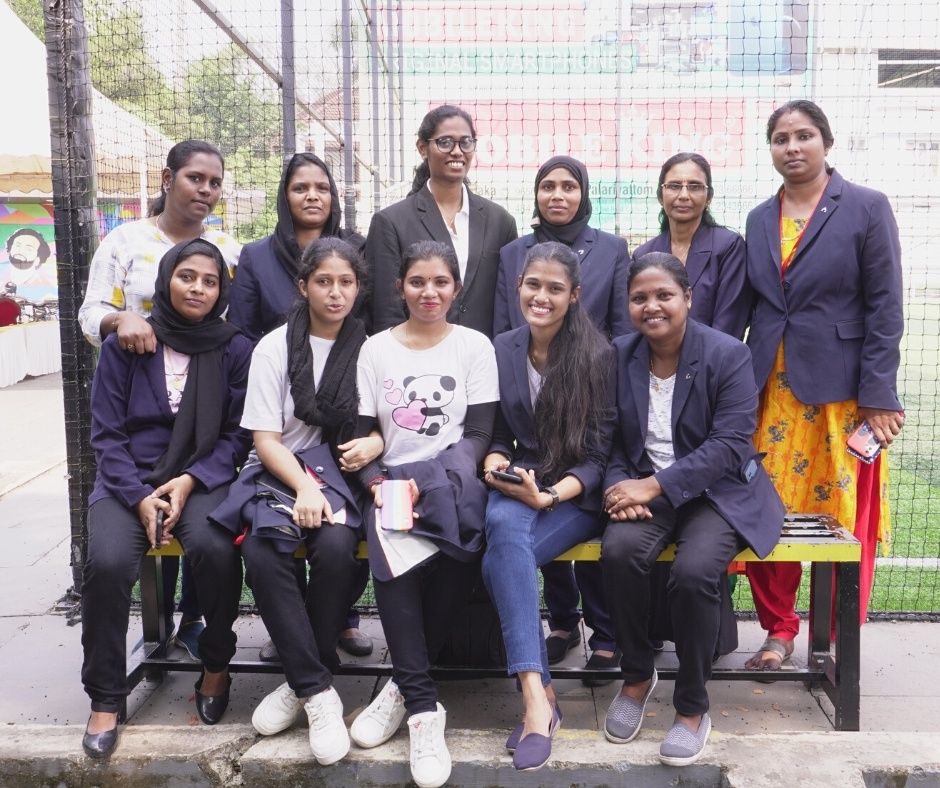 After that, we went to a close-by cafe where we ordered lime juice. Everyone preferred lime juice, since, lime's strong vitamin C concentration can strengthen the immune system and aid in weight loss by assisting the body in breaking down fat. Yes, we are a health and beauty-conscious team as well!
After that, we went back to the office and had a fantastic lunch.