Exploring the Tribal Side of South India – A Virtual Tour
India has the largest population of tribal people in the world. A tribe is a social division, several families linked by social, economic, religious or blood ties. The tribal people of the world, in the local language, go by the name of "Adivasis", and their lifestyle and culture reflect the surroundings in which they live. Each tribe in India possesses some unique quality that makes them special and indigenous to the area they live. Tribal Side of South India talks about the tribes in detail.
The unique feature about the Tribal Side of South India is that they are unaffected by the modern world; hence they have simple tastes but diligently follow their rituals and customs. Diverse and colourful, the tribal communities are distinct from each other because of their traditions and heritage. Each tribe in India has a fascinating story of evolution and living.
There are over 533 distinct tribes in India. And a good number of these tribes inhabit the suburban parts of Karnataka, Andhra Pradesh, Tamil Nadu, Telangana and Goa. So let's go through some of the tribes of South India, and learn about their culture and heritage.
Gowda Tribe, Goa
The Gowda Tribe from Goa is pretty strict about painting the strict discipline of their rules and keep a perfect balance between Hinduism and Christianity. Several people from the tribe converted to Christianity when the Portuguese reigned over Goa, but even those families that follow Hinduism, don't cremate their loved ones but bury them instead.
Gowda Tribe members are open to development, and they have always been available. However, they keep their traditions and their roots intact and untouched which shows about Tribal Side of South India
Kurumba Tribe, Nilgiris, Tamil Nadu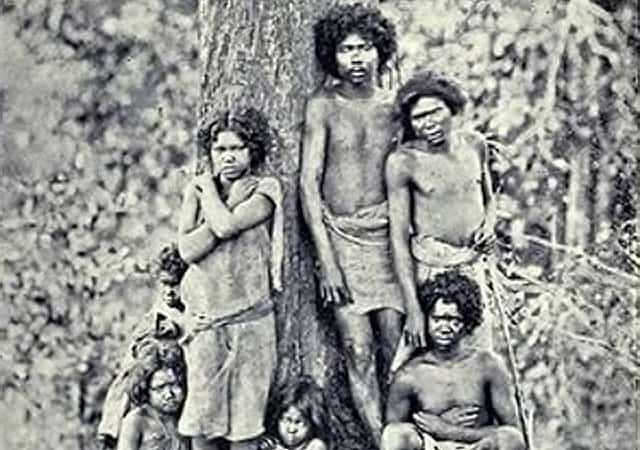 Image by Edgar Thurston via Wikimedia
Kurumba tribes occupied the Nilgiris plateau. Believed to be descendants of the Pallava dynasty, they have been living there for centuries. Traditionally, they existed as gatherers and hunters. Since their home is along the steep edges of the plateau, they forage, practice shifting cultivation and trap small animals and birds.
When we talk about the Tribal Side of South India, the earliest settlements of the Kurumbas were isolated people. They lived in dwellings in forest clearings and rock caves. But now, the population of the Kurumbas has increased. They have come down from the plateaus and work on tea and coffee plantations as well. Kurumbas are known for their unique tribal art form, Kurumba art.
Koya Tribe, Andhra Pradesh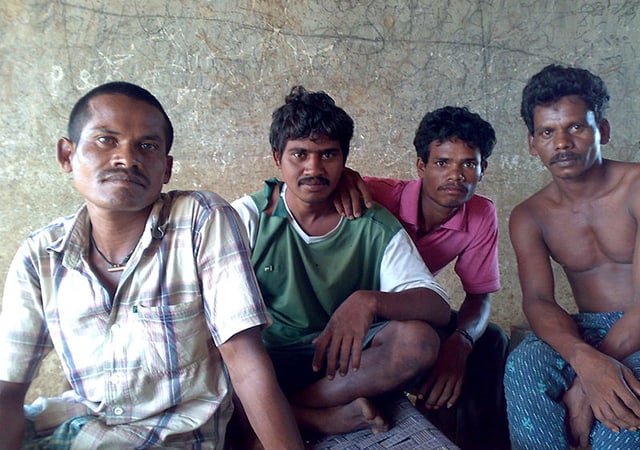 Image by Eggheadedram via Wikimedia
Koya tribal are believed to be the multi-racial and multilingual tribes in India. They also call themselves the Koithur, and inhabit the areas around the following locations – Indravati, Godavari, Sabari, Sileru rivers and also the surrounding dense forests.
They cover not only Andhra Pradesh, but also areas around Karnataka. The tribes also cover Odisha, Telangana, and some of them are present in West Bengal, Bihar, Jharkhand, Uttar Pradesh, Madhya Pradesh and Chhattisgarh . It is believed that the Koya Tribe originated from pre-historic times hence they really are an ancient tribe.
Adiyans, Kerala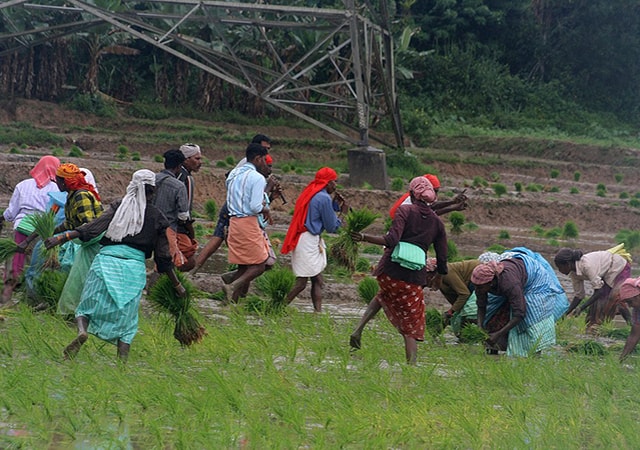 Image by Deepa Chandran2014 via Wikimedia
Adiyans form one of the major tribal groups of Kerala. Their mother tongue is not Malayalam, but a dialect of Karnataka and most people from the outside world find it difficult to follow what they are conversing. Though they are Hindus by religion, they have not made any temples of their own.
They live mainly in these areas – Cherur, Kuppathode, Edappady, Mottonkara, Mudiramula, Bavali and in the low-lying lands of Thaliparamba and some places in Wayanad mainly North.
Hill Pulaya, Kerala
The Hill Pulayans live mostly in places around Kottayam and Idukki district. They also go by the name Mala Pulayas. Their dialect has a strong influence on Tamil and Malayalam. The dominance is for Tamil words and phrases. The government has provided them with one-acre land per family. Hence many of them have taken up cultivation, apart from opening little shops, daily wage labour and animal husbandry.
Their main deities are Kali, Mariamma, Kannimara, Karuppan and Chapalamma. They also have three subgroups – Kurumba Pulaya, Karavazhi Pulaya and Pambu Pulaya.
Halakki Vokkaliga, Karnataka
There have been tribes as old as 400 years old, and to carry on traditions and customs in a developing world is indeed an uphill task. Halakki Vokkaliga tribe of Karnataka had been facing just that. They are often compared to the Masai tribe of Africa and the Aborigines because of several similarities.
The community is predominantly a matriarchal society where the women have a strong influence on the political aspect of the community. The women also make their strong presence felt in cultivation and village economics as well.
You can identify the women of this tribe from the distinct jewelry that they wear. Glass and metal form the chunk of their jewelry, and to beat the hot weather, they wear short blouse-less sarees.
Kannikars, Kerala
Kannikars or Kannikarans is an important tribal community in Kerala. They also have divided into clans – Mutti-illom and Mer-illom (first two clans) and Kayy-illom Pali-illom (formed later). The people of this tribal community speak in a particular dialect of Tamil.
Kannikars live mostly in Kollam and Trivandrum districts. They live in the forests near Aryanad, Nalayadi, Vithurai, Kalla, Ponmudi, Nedumangad, Agastiyar Peak and Aruvikkara. These places are in the Nedumangad Taluk and at Kulathupuzha and Chitra in the Kollam District.
Conclusion
Many of the tribes that live in India are influenced by a changing world. However some of them have surprisingly stuck to their traditions. The youth in many of these tribes prefer to leave the confines of these native quarters and explore new options in life. This leaves many of these tribes, and others not mentioned here, in deep trouble. In spite of all these factors, making a visit to these tribes is definitely enlightening and deeply inspiring.