Kerala awarded "The Best Honeymoon Destination 2019"
Kerala awarded "The Best Honeymoon Destination 2019" under domestic category . The award is given to international and domestic tourism departments, hoteliers and destination facilitators, service providers and trendsetters at a function in New Delhi on 15th of November 2019. The Kerala tourism minister Kadakampally Surendran acknowledged the award and said the award will boost the tourism of Kerala to further heights.
Kerala is beyond the picture or description. Visiting 'God's own country' is an experience. Kerala, the best Honeymoon destination is located at a prime location in southern tip of India. The southwest state of Kerala is picturesque from every angle. Its greenery itself is so unique that one gets bewitched by the beauty.
Gods Own Country
Kerala owns the incredible titles for plush green hill stations, crystal clear waterfalls, coconut groves, emerald backwaters and sapphire beaches. Kerala is the best place to start your romantic married life. Each location in Kerala is so unique that you can cover various demographics in a 10 days trip which might seem less because you would never want to back.
In addition, during the trip you cover hill stations, forests, beaches, waterfalls, city. After visiting Kerala you can take back a bag full of artefacts and heart full of fascinating memories. Above are some of the facts which make Kerala the Best Honeymoon Destination in India
Top 10 Best honeymoon destinations in Kerala are:
1. Munnar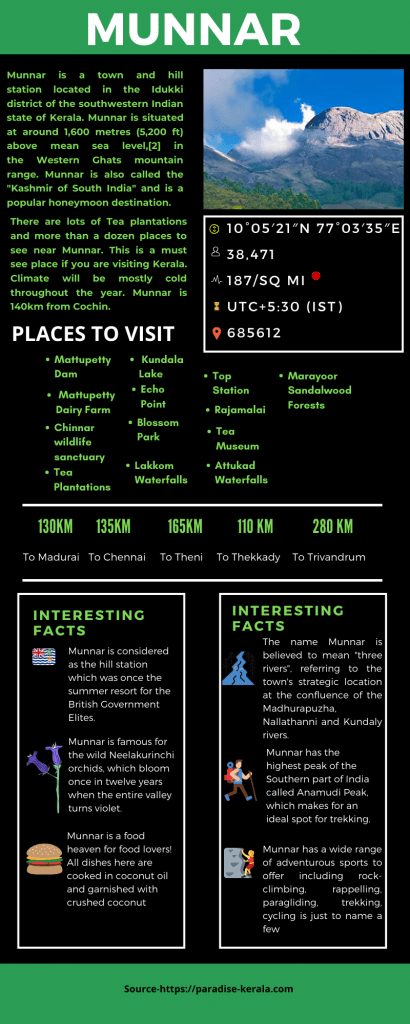 Munnar of Idukki district is on the world tourism map. The entire town of Munnar is a sight to behold. With mesmerising hills draped with mystical fog, evergreen tea and coffee plantations and enchanting waterfalls. Above all, the picturesque image of the labourers working on these plantations standing precariously on the hills. Munnar is simply photogenic from all angles as well is one of the Best Honeymoon Destination in Kerala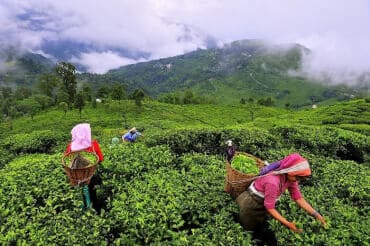 2. Vagamon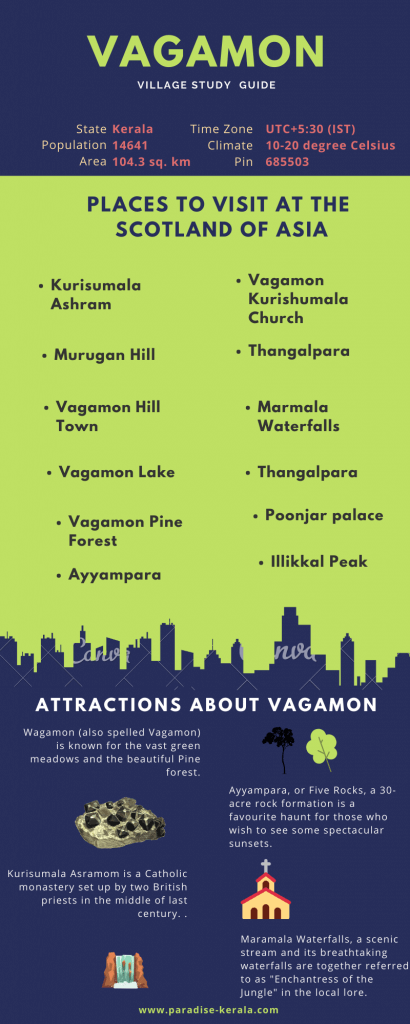 Vagamon is another best honeymoon destination of Kerala is a destination which is not explored by many. The scenic beauty, climate and  attitude of people favours tourist attraction. A non polluted – No garbage destination is what we can call Vagamon in short. Vagamon lies 100 km from Cochin towards East – South direction which can be considered as a destination for a day tour or for a 1 or 2 night stay tour from Cochin.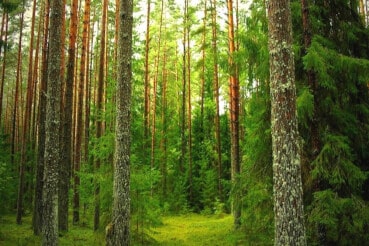 3. Wayanad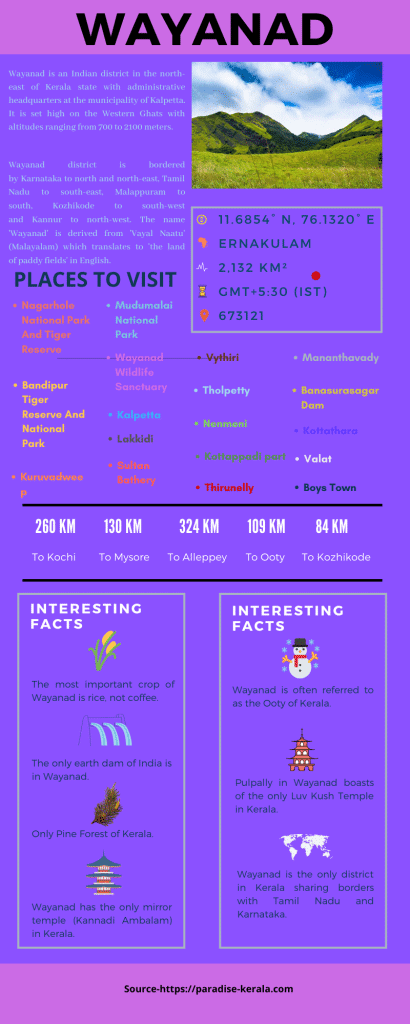 The mist-capped hills and vast expanse of foggy, rocky mountains blend together to form the scenic natural beauty of Wayanad. Wayanad is exceptionally beautiful during the monsoon and many people makes a trip just to see the green meadows. The white water springs, the luscious forest and peaceful lakes all awash in rainy splendour. These natural endowments are what make Wayanad look as stunning as a bride on her wedding day.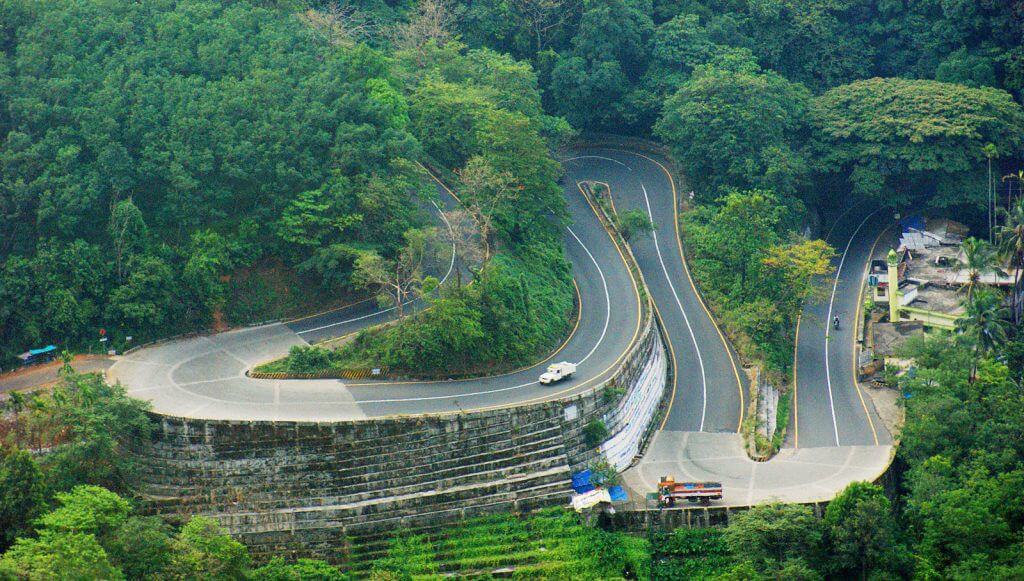 4. Cochin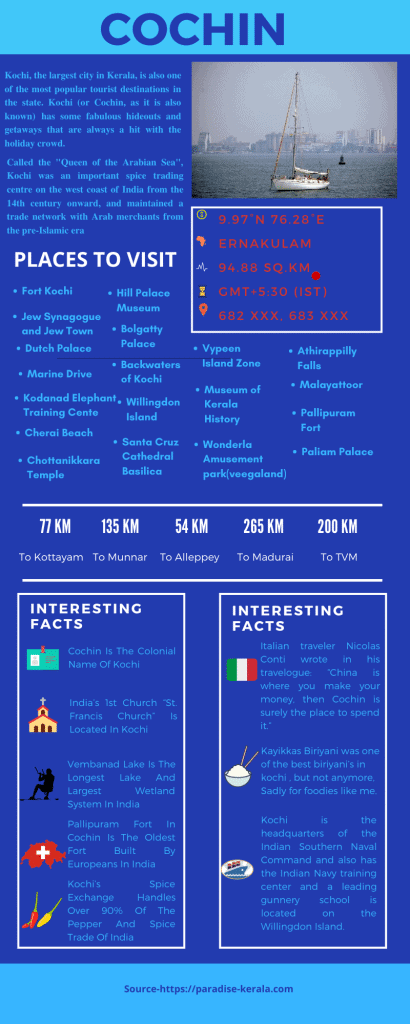 Cochin is another best honeymoon destination on budget which has lot of sightseeing places including Marine drive, Chinese fishing nets. Fort Cochin is where you can visit Dutch palace, Jew Synagogue etc.
5. Kuttanad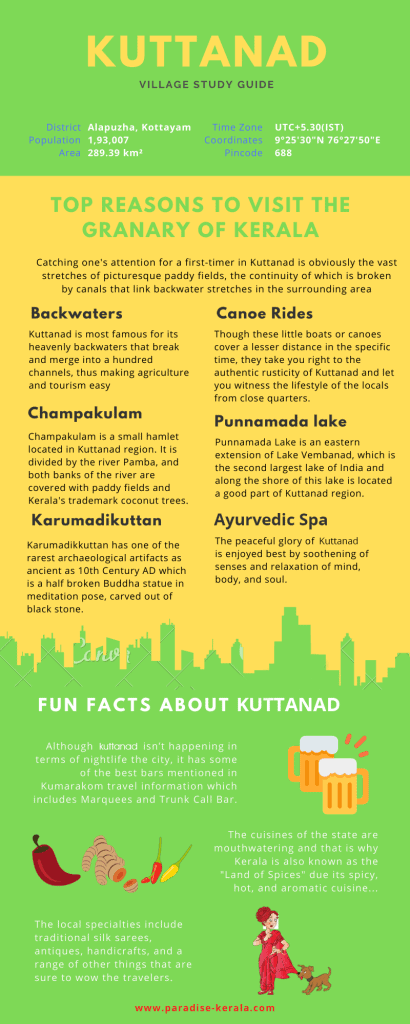 Kuttanadu is called the rice-bowl of Kerala. It is the area of lowest altitude in Kerala. As a result, farming here is carried on below sea level. Similarly you can also have boat ride during the trip to Kuttanad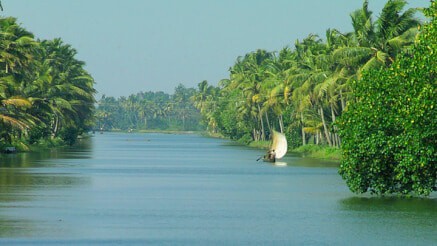 6. Kovalam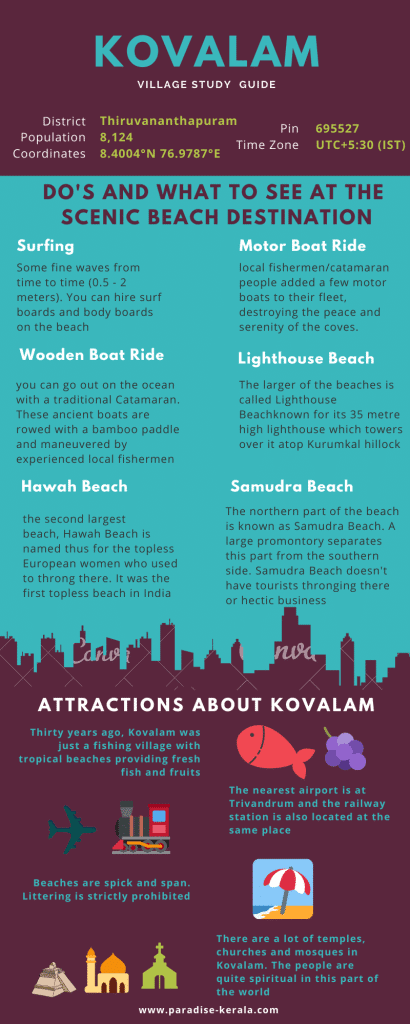 Kovalam is a beach town by the Arabian Sea in Thiruvananthapuram metropolitan area in Kerala, India, locates around 18 km south of the city center. For instance a visit to Trivandrum always include Kovalam sightseeing due to this beauty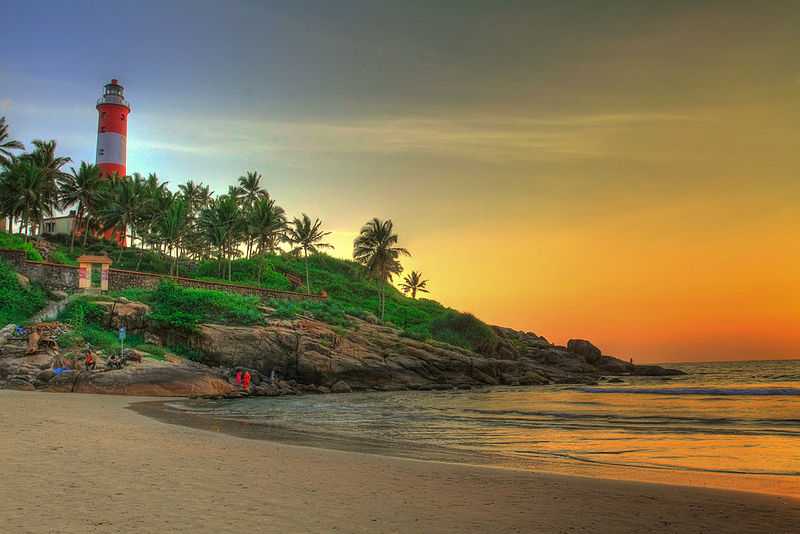 7. Thekkady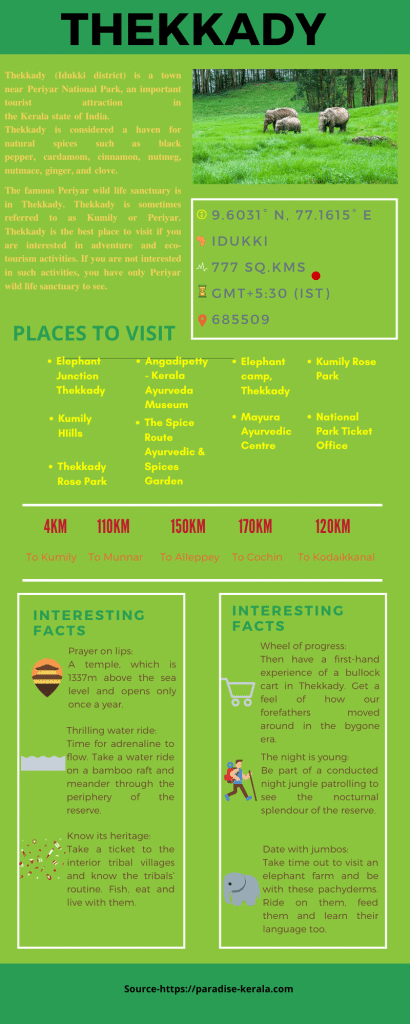 This is another best honeymoon destination of Kerala. Also called as Kumily or Periyar. In addition Kumily is the place where we normally stay and Thekkady is where Wildlife Sanctuary is located however both are just 2 -3 km apart.
Situated 170 kms from Cochin as well takes approximately 5 hours to reach there. For most of the package trips, we go to Thekkady after Munnar which is 110km away. From Alleppey Thekkady is about 140km away. The route is a combination of hills as well as normal roads. After that, a stay at Thekkady is worth to add during the kerala honeymoon trip. In addition you can go for Kerala art forms at Thekkady like Kathakali, Martial arts etc.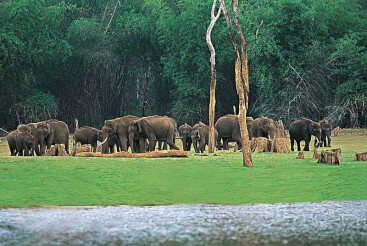 8. Kuttikkanam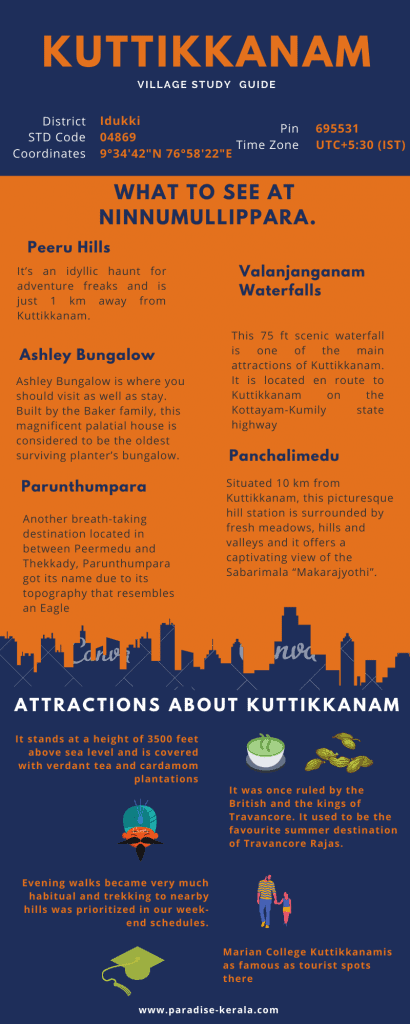 Kuttikanam in other words is a dream paradise for tourists who love to soak themselves in the cool climate of December. Stands at a height of 3500 feet above sea level and is covered with verdant tea and cardamom plantations. However the presence of valleys, streams, pine forests and rich flora and fauna adds to its alluring charm.
Kuttikkanam was once ruled by the British and the kings of Travancore. It used to be the favourite summer destination of Travancore Rajas. There are many places here where you can go for sight-seeing.
9. Athirappally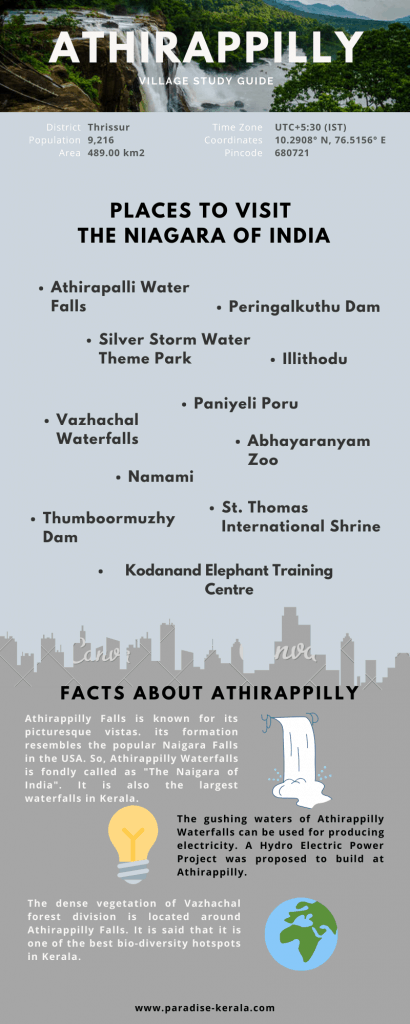 Athirapally Falls is another Best Honeymoon Destination which has marvellous cascade of frothy waters. This makes its way from the Anamudi mountains of the Western Ghats.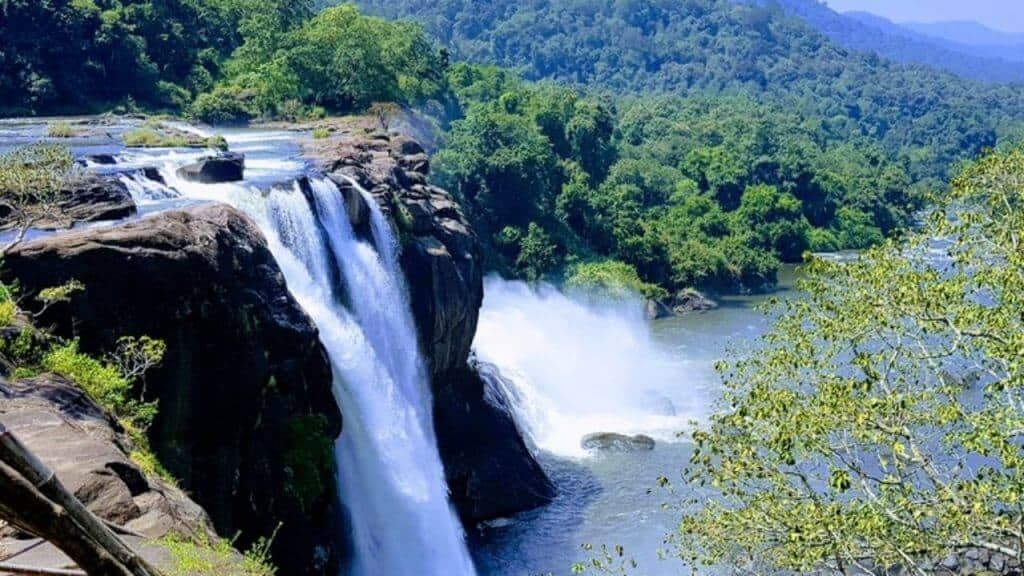 10. Meesapulimala
This is a place for adventurous couple who wants to celebrate life.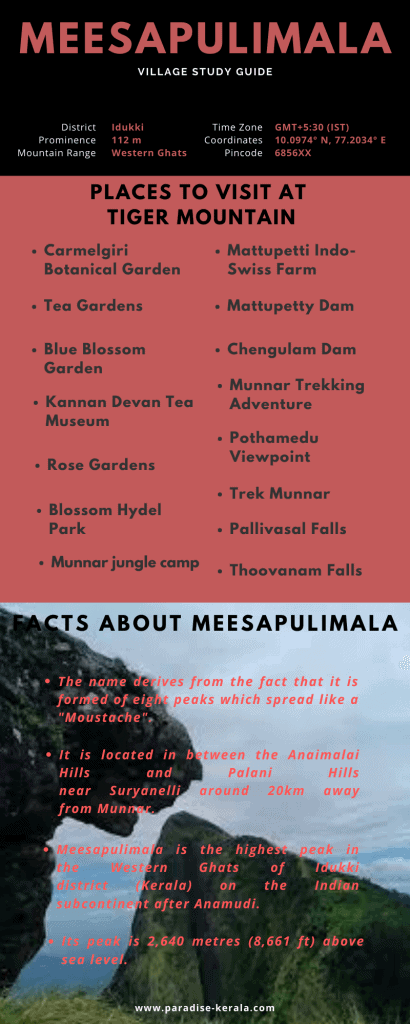 It is at a peak in the high ranges of Idukki which is an ideal place to start your hiking or trekking trails in Kerala. The mountain forest ecosystem is an attractive feature of Meesapulimala.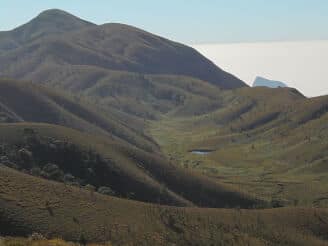 This is why Kerala got the best honeymoon destination award….
Rather think why it was too late to get the award above all there are plenty of extremely good resorts in Kerala too