Munnar Sightseeing – Details of all spots to be visited
My Travel to Munnar and Munnar Sightseeing after the Flood (On August 31, 2018)
Even though this post has been written to show the actual scenario of Munnar after flood, reading through this blog would give you an exact picture of what Munnar has to offer. For this post I have travelled through all the major sightseeing spots of Munnar and has been mentioned here.
A lot of apprehensions have been doing the rounds about the current situation in Munnar and its accessibility for tourists to have good time. Many guests asked about the same but I could not give them a proper reply. This finally led us to travel to Munnar after the flood and understand its current situation. 
Today, on 31st August my wife Sreedevi and I traveled to Munnar from Cochin and visited all the sightseeing places that a guest is normally taken to.
A read through of the details below will give you an actual picture of this beauty queen.
In short:
We started at 7 am from Aluva to Munnar through Adimaly, and visited all the major sightseeing spots. The road to Munnar is good for travel with few repairs being done here and there. There are places where landslides happened and the mud is partially removed for vehicles to travel. All the waterfalls still retain their original beauty. Once we reach Munnar, all sightseeing spots are accessible, except Rajamala which is expected to open shortly as the bridge towards this spot is under repair.
The Tea Museum, Mattuppetty Dam, Kundale Dam, etc. are open and we travelled up to Top Station and then to Vattavada which is 8km from Top Station. We could witness few Neelakurinji blooms on the way. It is heard from reliable sources that Neelakurinji started blooming at Rajamala. Roads to most of the hotels are accessible, but few are under repair and expected to be ready by September 10th, according to the locals. Munnar is still in its beauty with tea plantations welcoming us in all its glory.
Below is what we did today along with the pictures taken on 31st August 2018.
The flood that happened in Kerala is a reality. But it cannot take away the beauty of our land, it cannot take our spirit and enthusiasm. The people of Kerala are back with their energy and hospitality to welcome our guests who are waiting to visit this land. There had been a mass cleaning at Munnar for 3 days, coordinated by 1000 volunteers from across the state to bring back our queen's beauty. 
The trip for Munnar Sightseeing
My wife Sreedevi and I started from Aluva towards Munnar.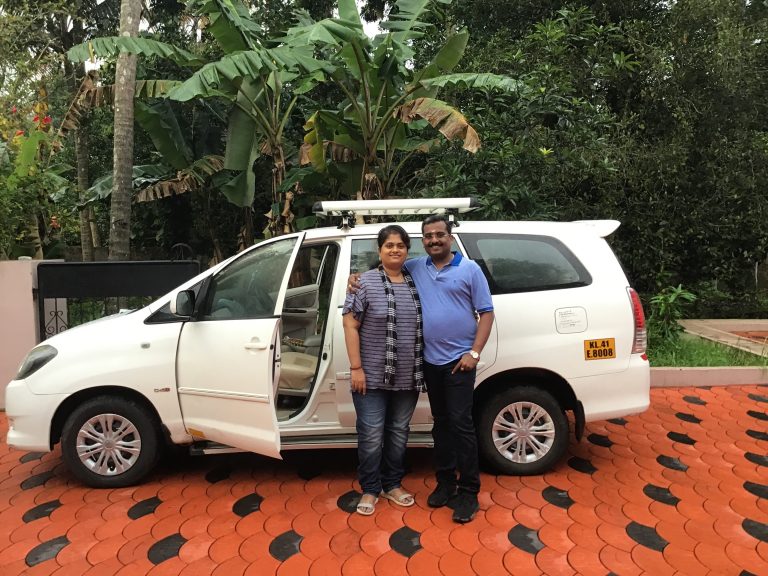 While leaving Aluva towards Munnar, the road till Perumbavoor is good with few potholes.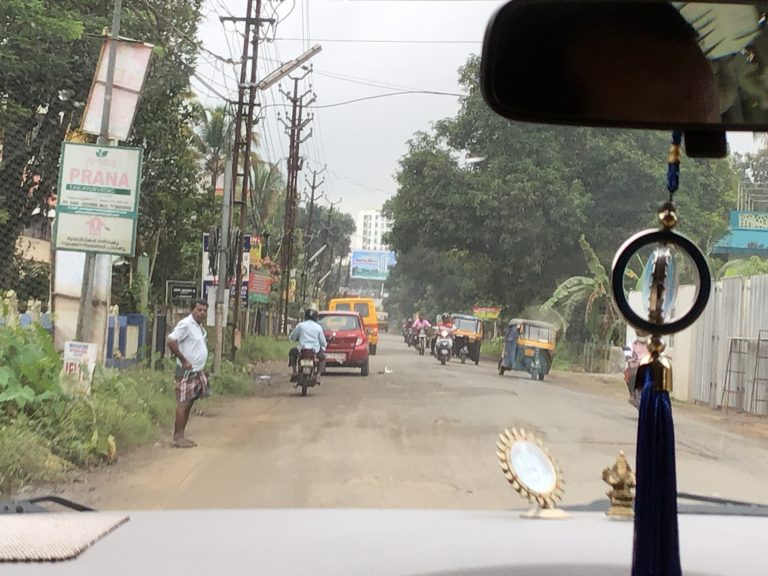 We crossed Perumbavoor towards Kothamangalam; the condition of the road here is good too. Greenery is back all along the sides of road.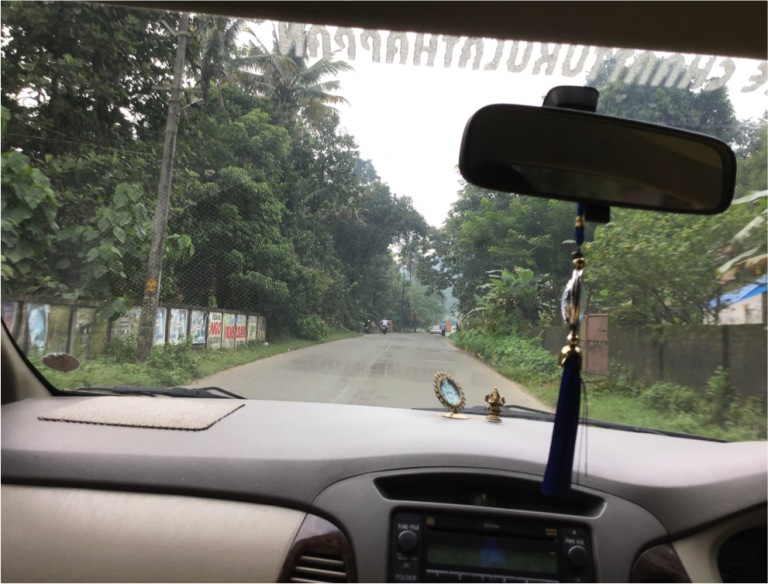 Driving towards Neriyamangalam from Kothamangalam, the road is extremely good without any potholes.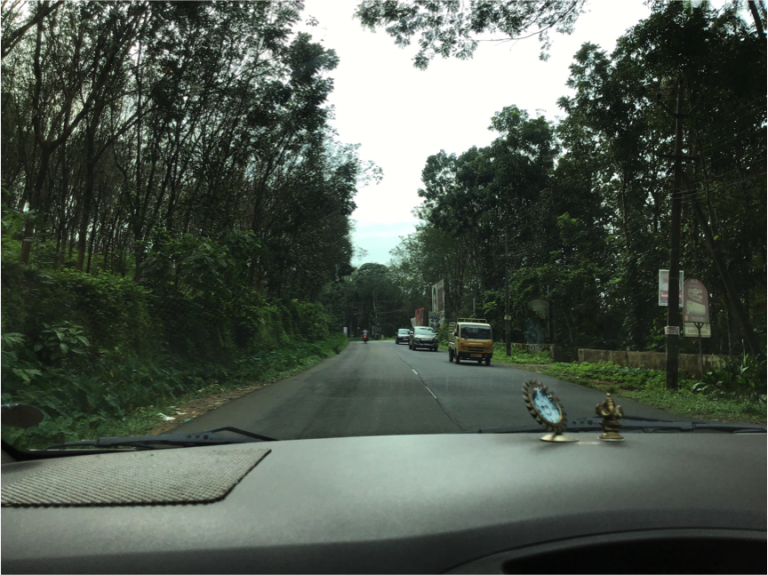 The drive from Neriyamangalam to Adimaly is easy as usual with greenery on both sides.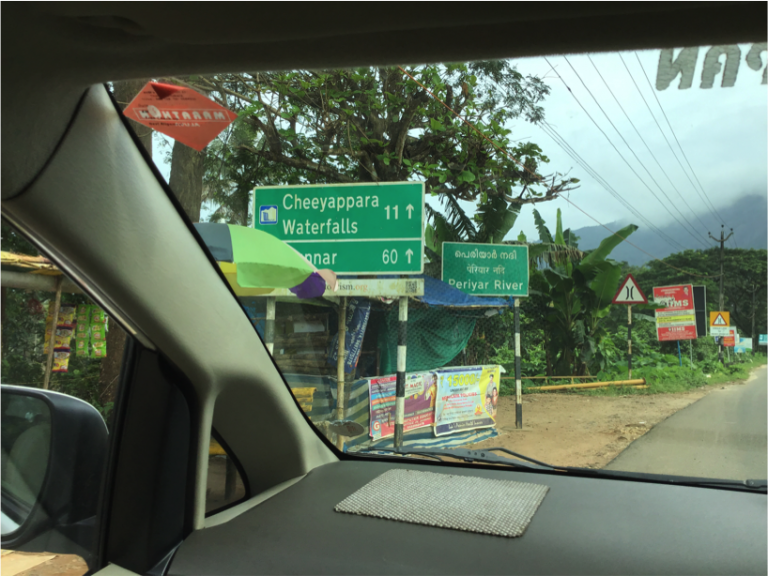 A stop in between at Cheyyappara. She is more romantic than before, so cool and calm. Shops are open nearby.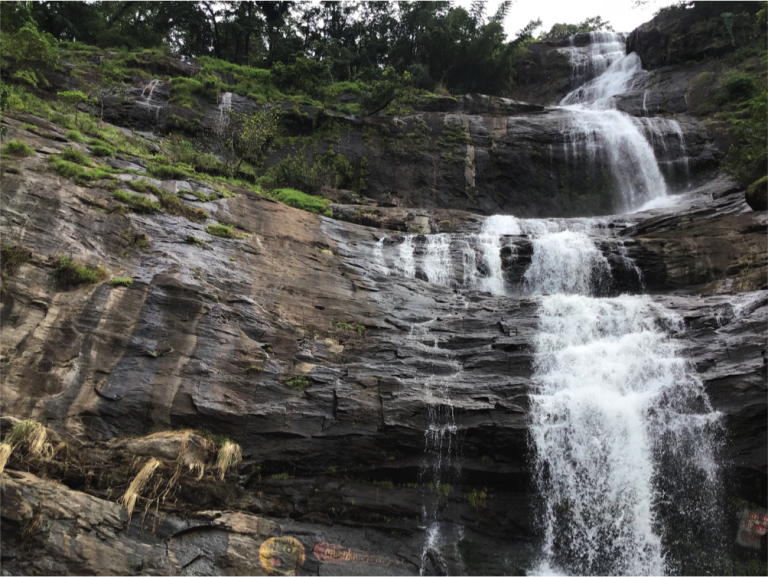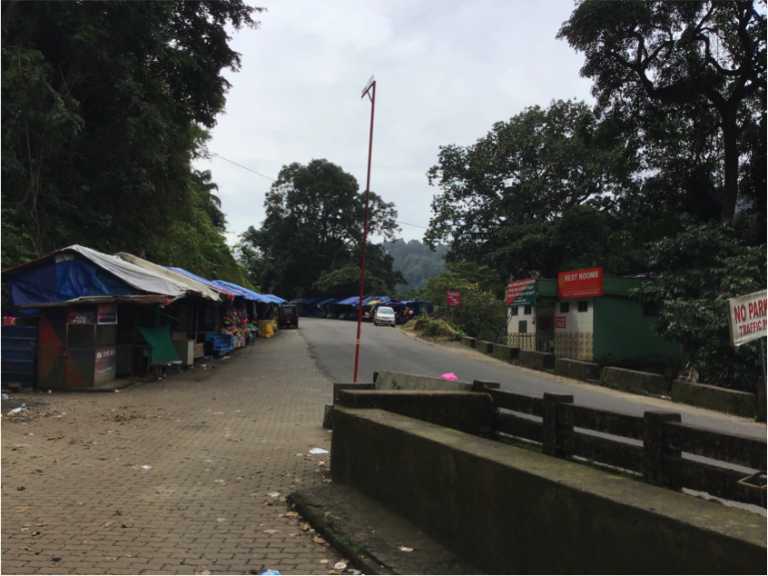 Valara waterfalls is also in its majestic height. We took our time to enjoy its beauty.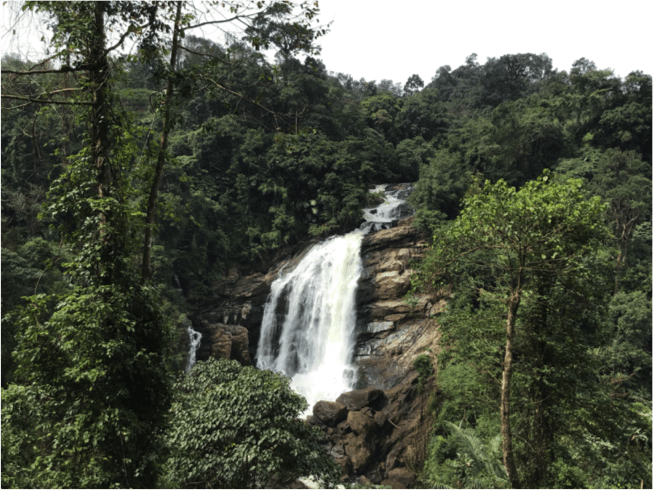 We saw two spots just after this waterfalls where there was a landslide, but the road has been cleared now for vehicles to move.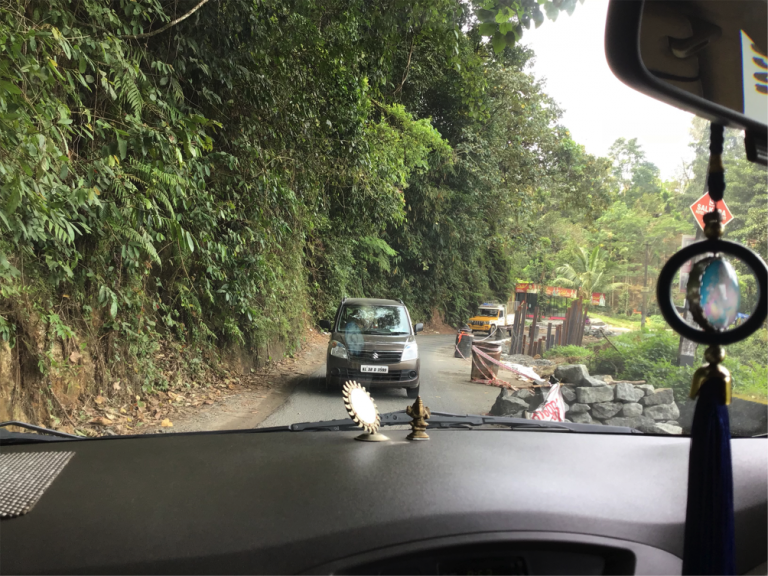 We reached Adimaly and found the town as usual busy with the market, and the roads are good. The road to Munnar is the same as earlier and buses are plying as usual.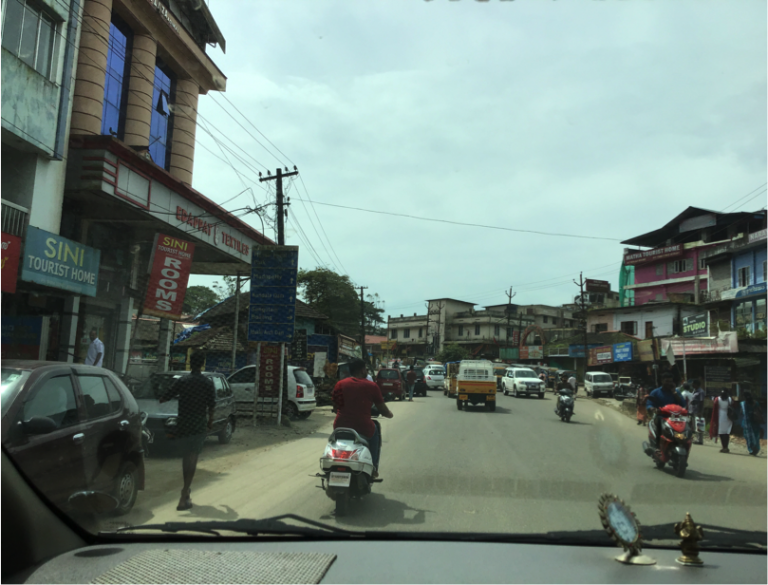 A landslide occurred here, but the road is clear now to travel.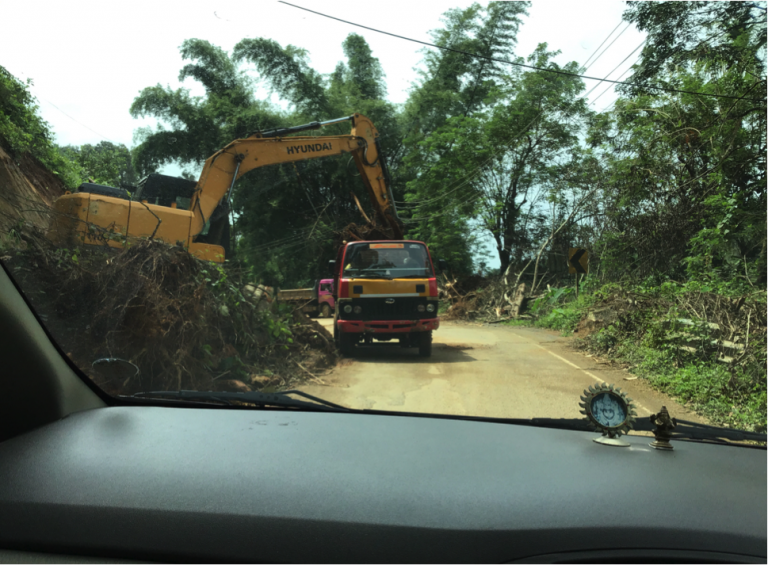 From Iruttukanam, we can go straight via Kallar or through Anachal. We took the Kallar route (straight). It's heard that the Anachal route is also clear to travel.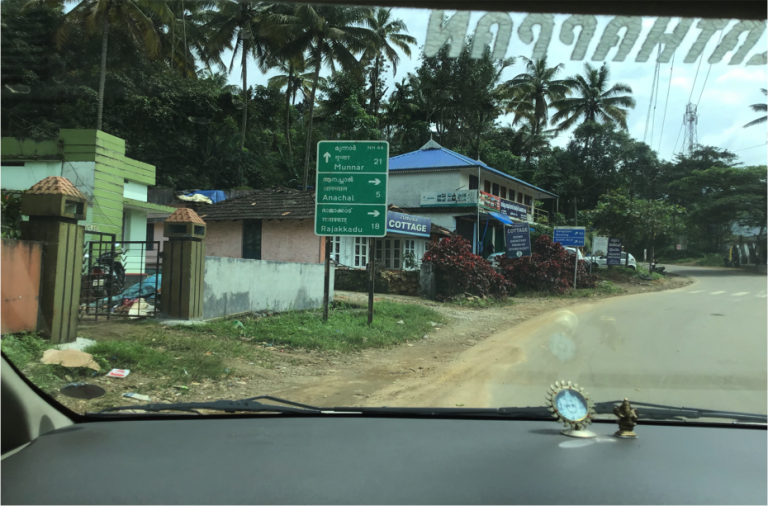 The road is good towards Munnar. We reached Munnar town and found Munnar back in action.
Munnar town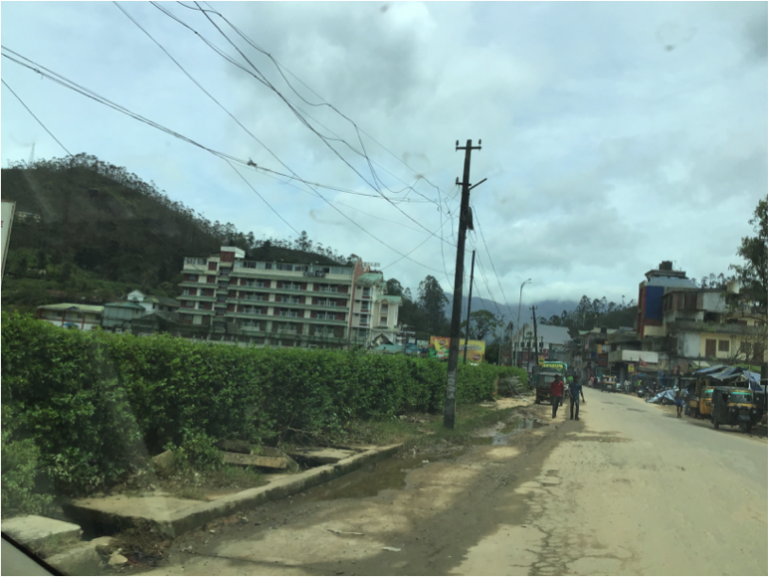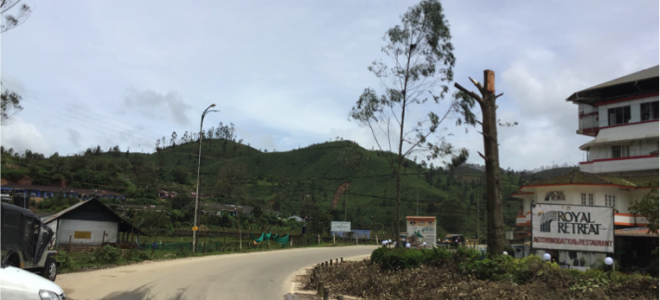 On arrival, we had a coffee at Green Ridge and met MD Mr. Saju. We chatted for a few minutes before proceeding to the sightseeing spots.
We then moved to the Mattuppetty route to cover: Munnar Sightseeing spots
Flower Garden
Photo Point
Honey Bee Tree
Mattuppetty Dam
Hydel Park
Boating Center
Echo Point
Kundale Dam
Top Station
The road was good enough to drive.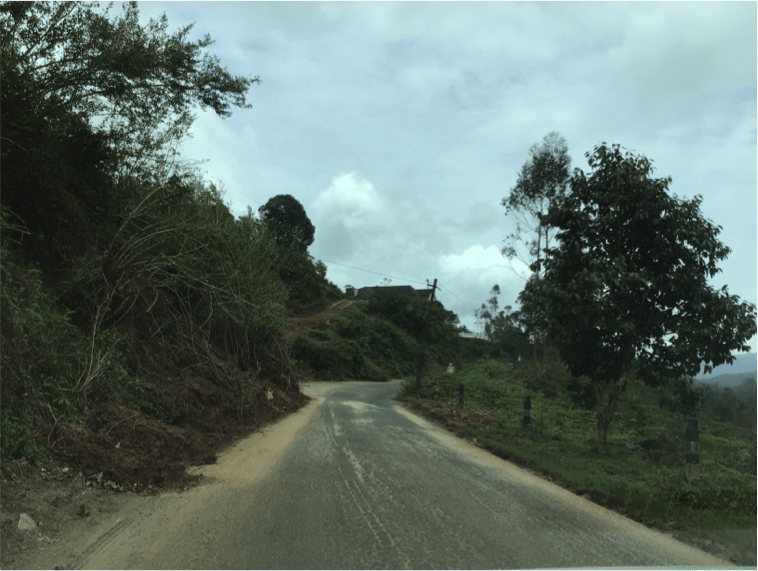 Then we moved to the Flower Garden. On enquiring, we understood it is open for tourists.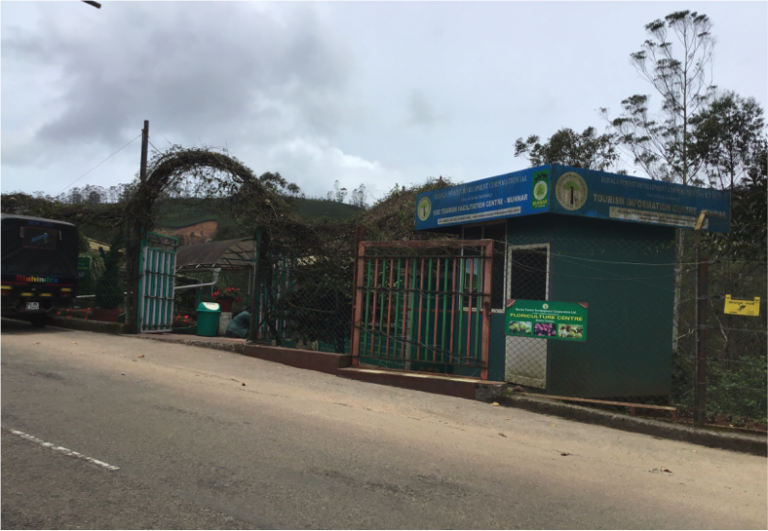 We stopped at a few photo points to capture the heartbeat of Munnar. The women of Munnar stood with us for a photo session.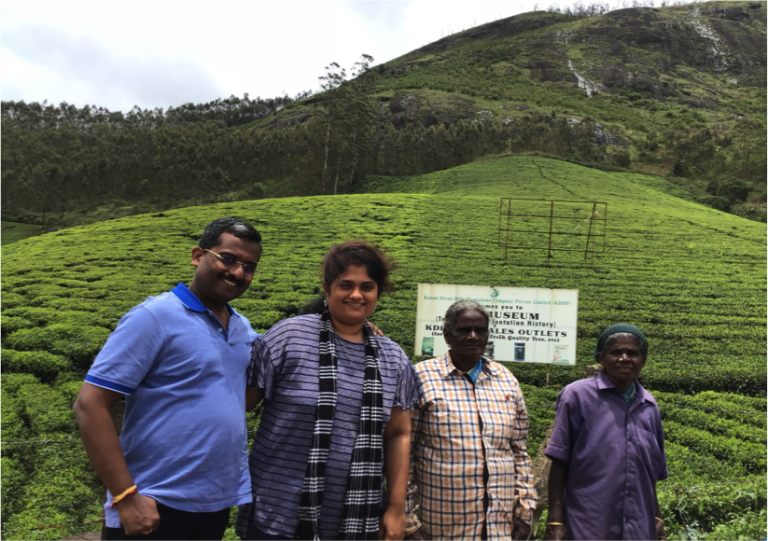 Honey Bee Tree:
This tree used to have plenty of hives. During February – March, this tree is usually so full of hives (honey bees' nests) that we won't be able to see the branches of the tree.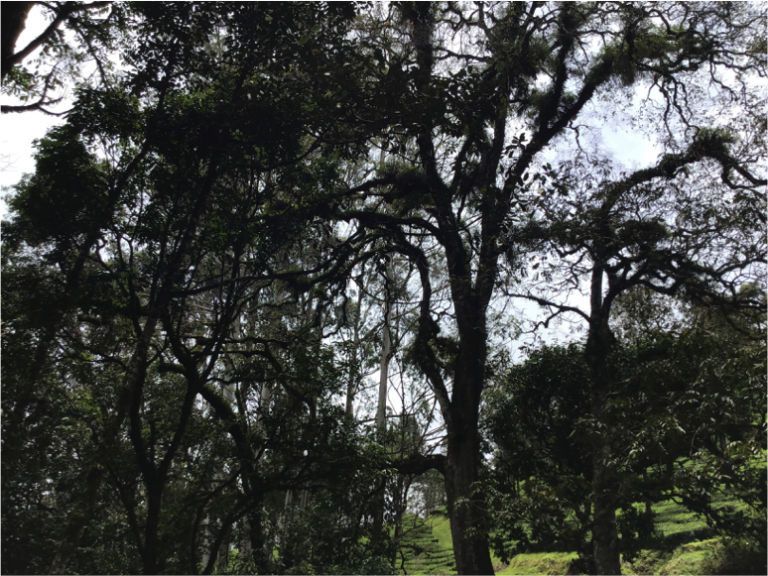 We moved towards Mattupetty Dam and spent some time over it. The local vendors are waiting for tourists to come.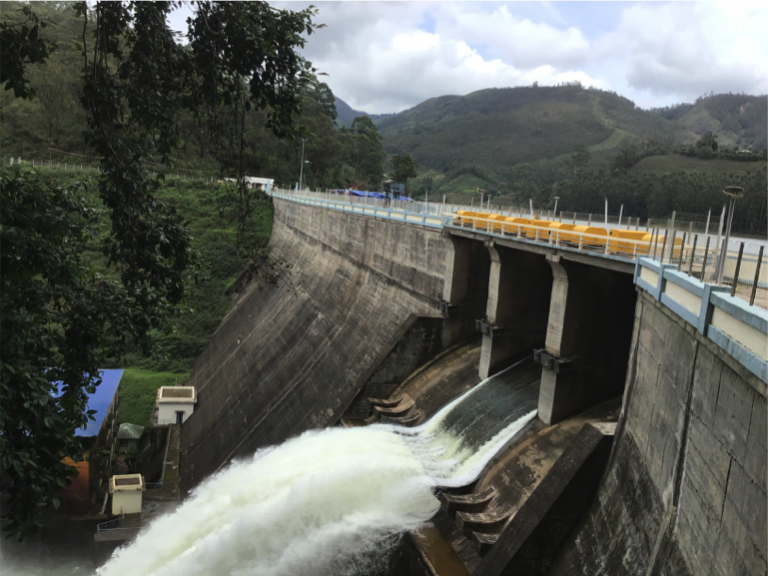 Echo Point: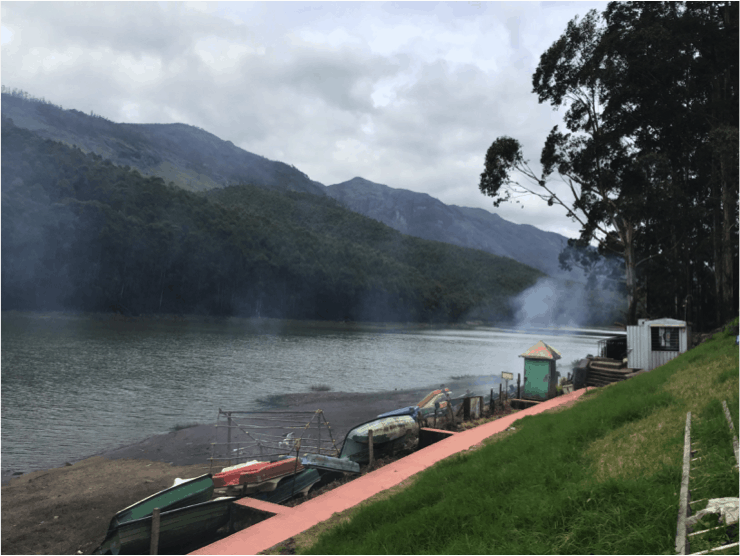 Echo Point is accessible. We were told that the local shops are planning to re-open by 10th September.
The boating area of Mattupetty Dam allows guest only after Rajamala reopens, which is expected by September 10th, as per the people at that area.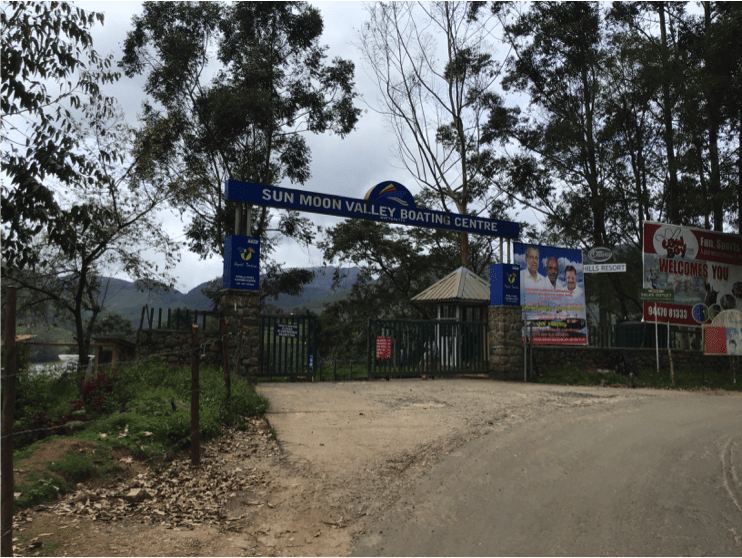 We then moved towards Kundale Dam. This place on the way to Kundale Dam is where the shooting of song "Kashmir to Kanyakumari" in the movie "Chennai Express" was done.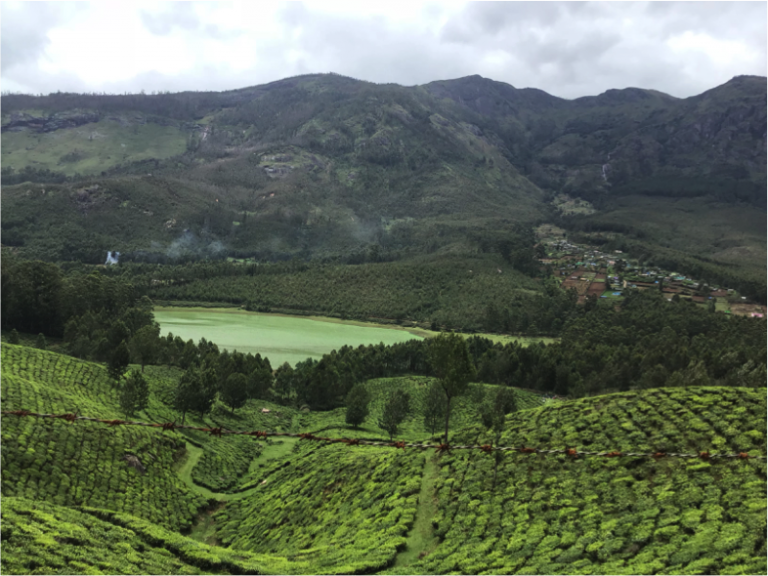 Kundale Dam is yet another place to visit in Munnar. The route is absolutely fine.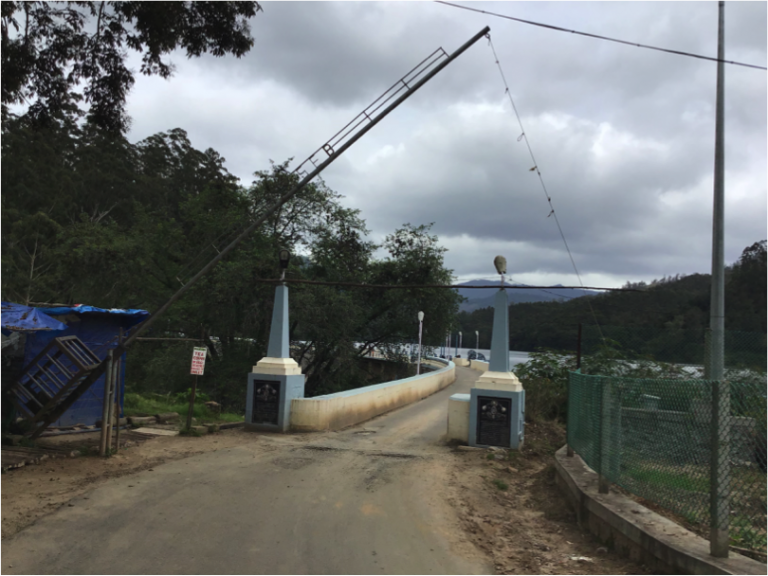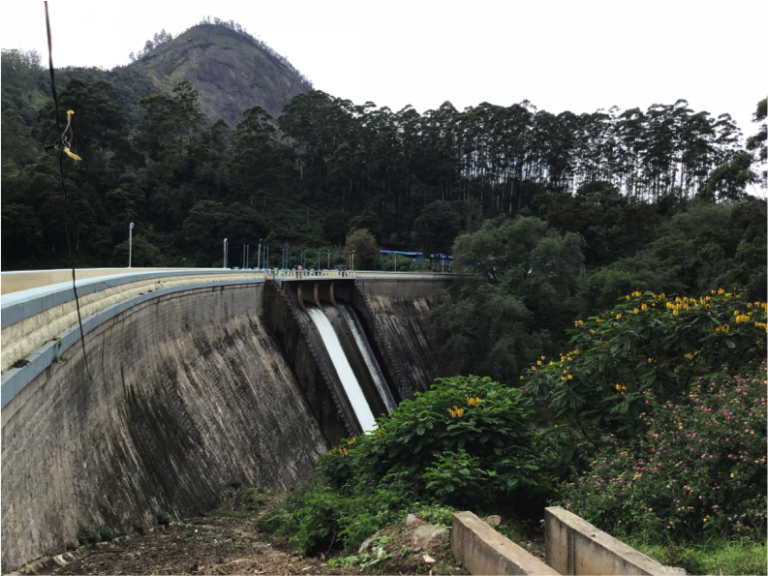 Moving to Top Station, we enjoyed the beauty of the tea plantations. The view from Top Station is amazing. You'll never want to get back to the plains.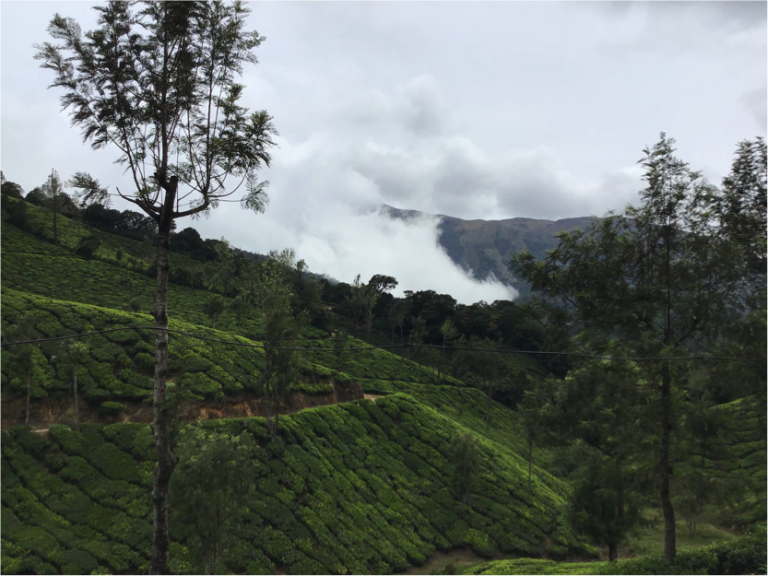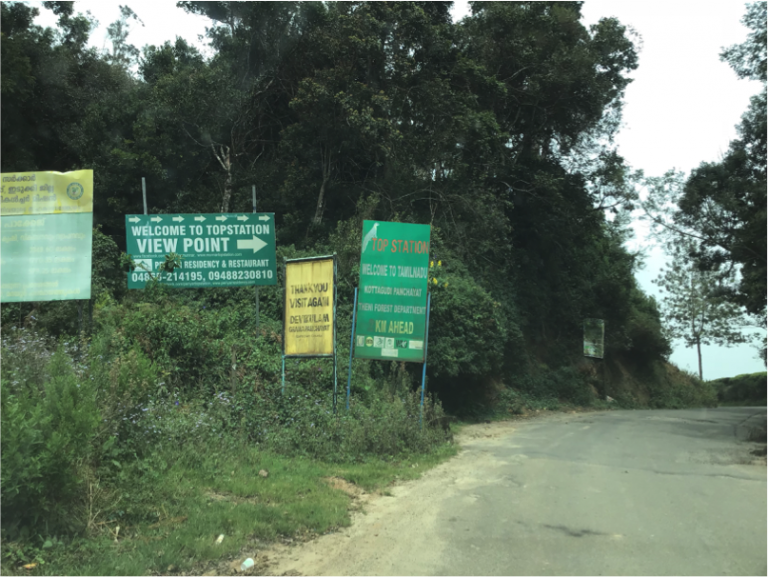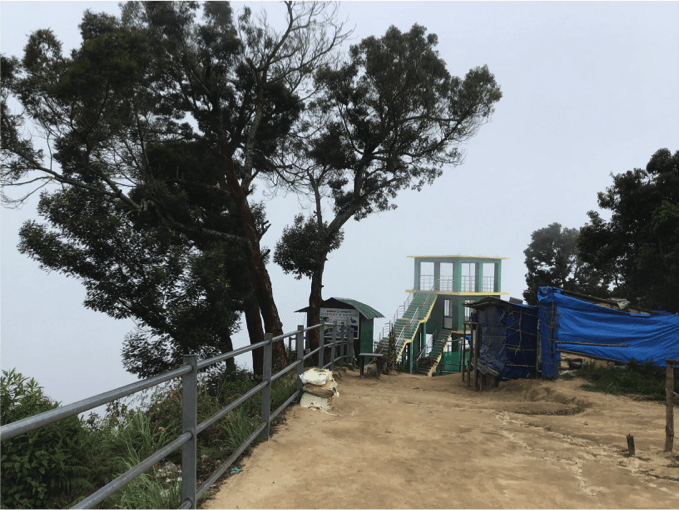 On enquiring with the locals, we understood that the Neelakurinji appeared in few places at Vattavada. This place is in Tamilnadu, 8 kilometers from Top Station and it's required to travel through a forest area. We suggest you visit this place only if you do not want to visit Rajamala. Rajamala has Neelakurinji in its full beauty.
Neelakurinji at Vattavada (Recommended only if you do not travel to Rajamala).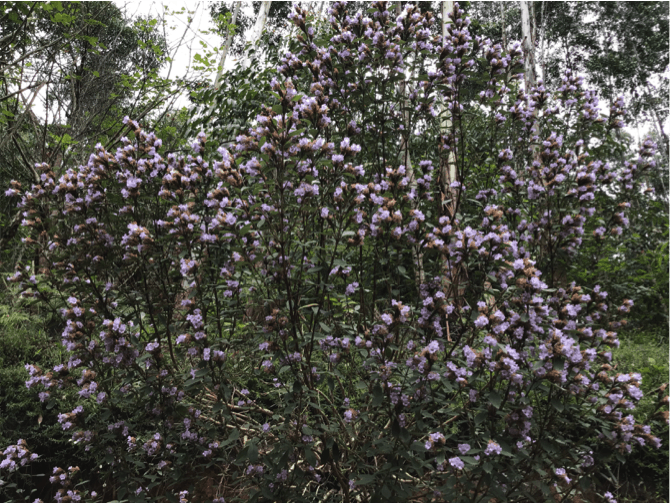 With this, we finished one stretch of sightseeing and went back to Munnar town.
Rajamala (Eravikulam National park) is also open to tourists where Neelakurinji started to bloom. We then moved towards the Tea Museum. Though the road is under cleaning, we felt it is safe. On reaching the Tea Museum, we understood it is also open for tourists.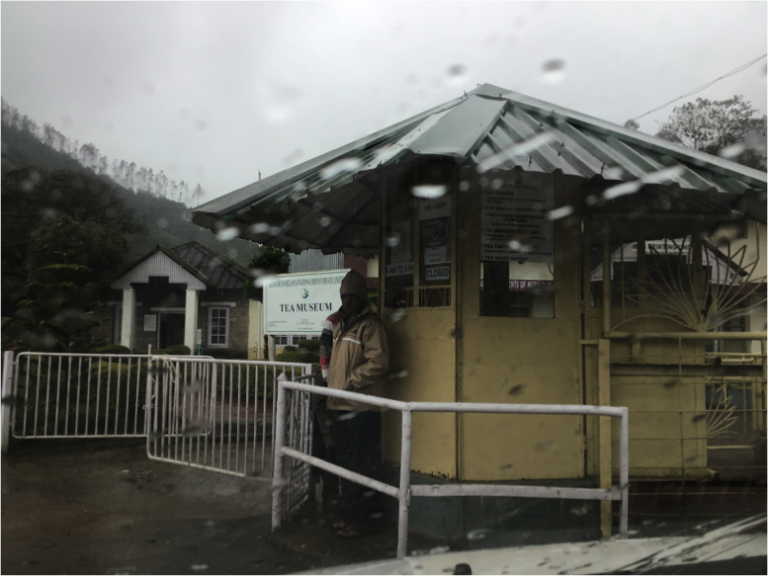 With this, we covered all the major tourist spots that our guests who spend 2 nights at Munnar get to visit. We went back to Munnar for a cup of tea and then began our drive back to Cochin. We started from Munnar at 5:30 pm and reached Aluva at 9:15 pm, with a stop of 30 minutes in between for dinner. Even the drive at night was not difficult from Munnar.
My special thanks to Mr. Prasanth who took us around in the shortest time, though the drive was hectic to cover in a day.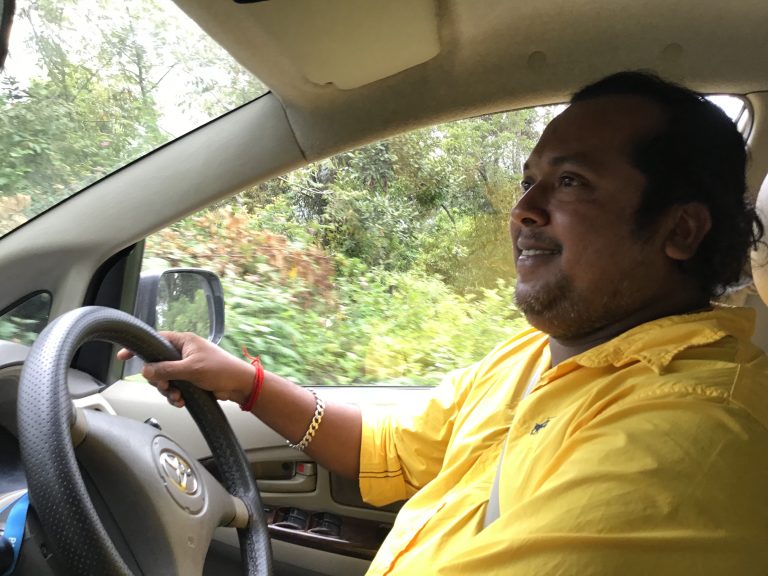 Now, we wait to wholeheartedly welcome you to this land of greenery, the land of love and affection known for its hospitality and to showcase her beauty.
The days of the floods are gone, we are back with high energy and better enthusiasm. We wish you a happy and safe journey in advance.
To share the authenticity of the date, this screen shot would help.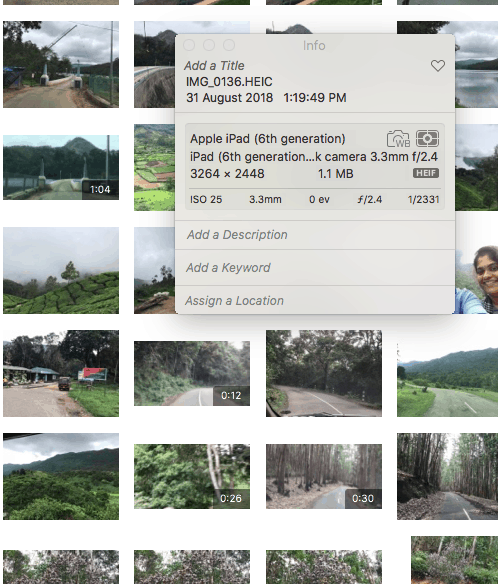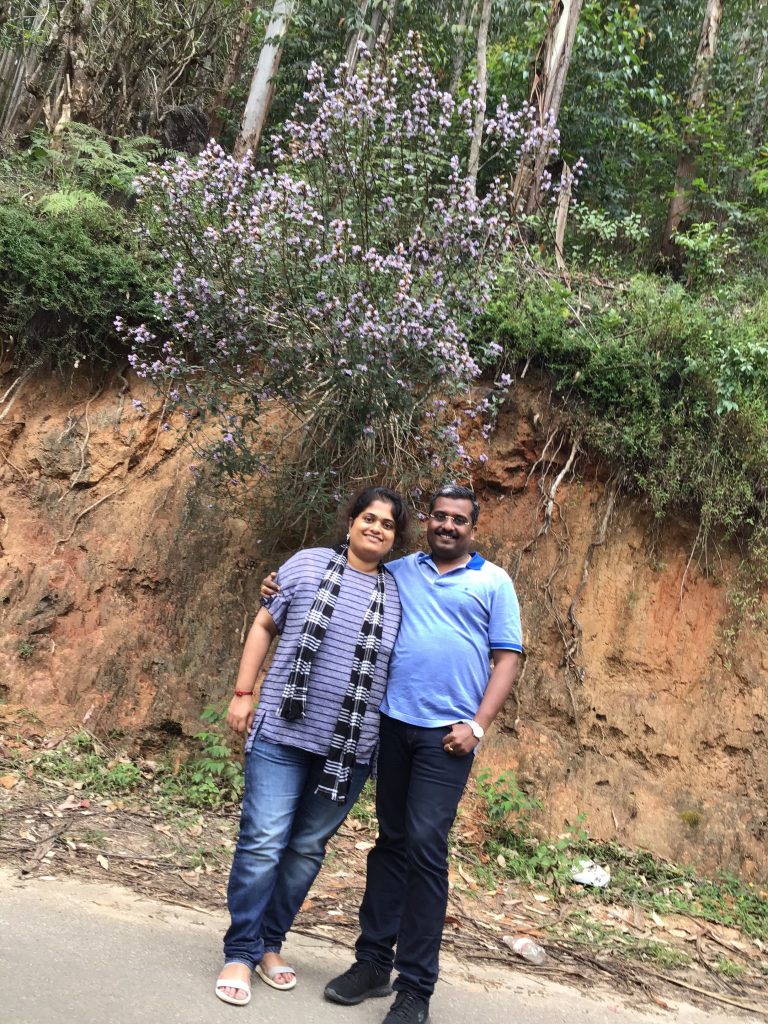 Ratheesh R. Nath & Sreedevi Ratheesh
Managing Director
Paradise Holidays Cochin
director@paradise-kerala.com | 9947876214
www.paradise-kerala.com