5 Most Beautiful Lakes in Kerala
|
Is there anyone who does not welcome a cruise in the cool waters of a placid lake and if possible stay in a houseboat for a couple of days enjoying the heavenly views around, while dining on fresh fish and other ethnic dishes?
So here are five of the most beautiful lakes spread across Kerala state. Hope you will make time to see these scenic locations.
Vembanad lake
Kerala has a number of such lakes. The first and foremost is the green algae-rich Vembanad lake 15km from Kottayam. It is the longest lake in India. It is part of an extensive wetland system with the largest source of surface water. A number of rivers flow into the lake making it deep and vast.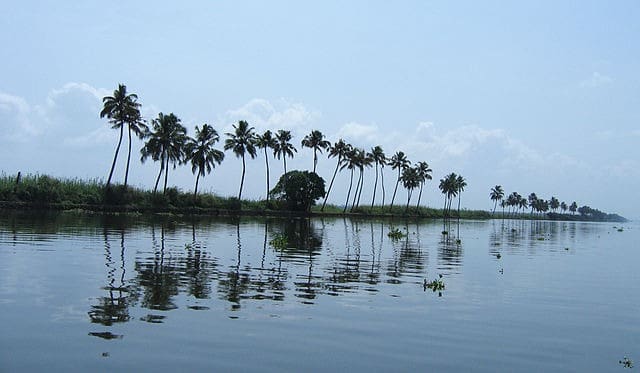 Vembanad Lake: Image by Vinayaraj via Wikipedia
The lake is  divided into 2 halves by a saltwater barrier and you can see the difference between the brackish  and fresh water. It was constucted to prevent intrusion of sea water. Just cruising along the lake can make your trip worthwhile, as you can see parts of 3 districts which surround the lake.
The famous Kumarakom tourist village is on the eastern coast of the lake, the bird sanctuary can also be seen nearby. If you want to spend a couple of days, hire the services of a houseboat and spend a day each on the 3 islands in the lake where you can dine and stay the night. Pathiramanal, a dreamer's paradise is one such.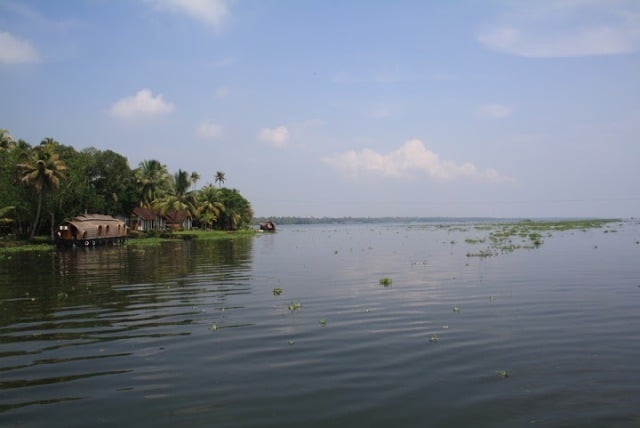 Punnamda Kayal: Image by Effulgence108 via Wikipedia
Punnamada Kayal(lake) forms a part of Vembanad lake located in Alapuzha. Every year during the Onam festival, the most important festival in Kerala, Nehru Trophy boat Race is held here. It is the most exciting boatrace in which Chundan Vallam, snakeshaped long boats with an arching head and with a big number of rowers compete after tough practice.
Ashtamudi lake
This lake is large with an area of 1700 sq km. It has 8 tentacles going into the lush green inland. Water is mineral-rich, so enhances the ecosystem where nearly a 100 varieties of fish live. Birds flock to the place due to the health conducive atmosphere.
The fairly large islands in the lake are stop-overs for houseboats where guests can stay. They can see the Chinese fishing nets; nets propped on tall bamboo poles trailing in to the water to catch fish.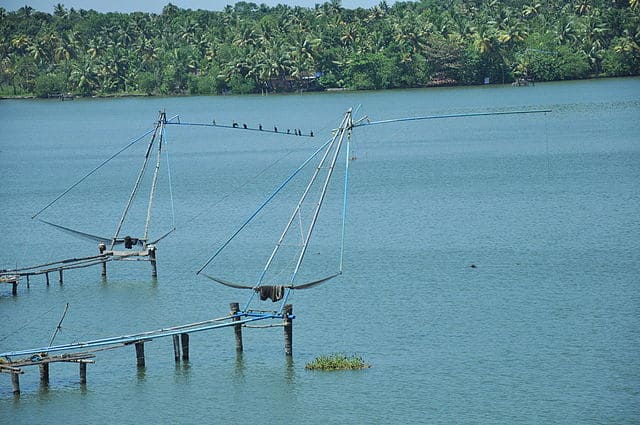 Chinese Finishing Nets: Image by Fotokannan via Wikipedia
You can access the lake by road from Kollam or take an eight hour boat ride to the lake.
Sasthamkotta Lake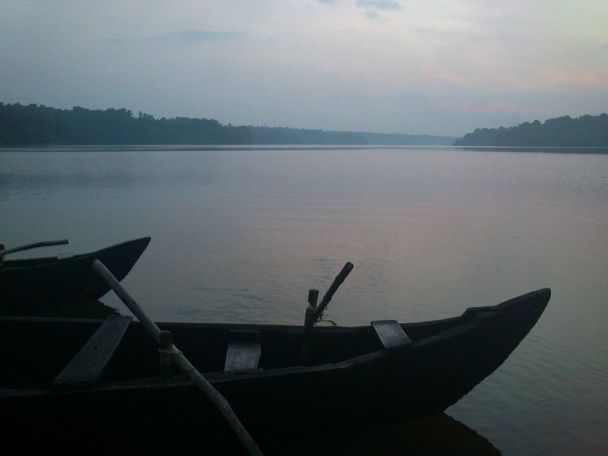 This is the largest freshwater lake in Kerala. The water is so pure that it is used for drinking. On the banks of this lake stands the ancient temple of Sastha who protects the good in the present Kaliyuga, a time of evil. A lot of Hindus come here to pray for His blessing. Any sail along the lake gets you a view of the temple. Boating services to the temple are offered.
For a biology enthusiast the lake area is most rewarding. Packaged tours are arranged to view the vegetation that includes some strange rare species. The insect catching Drosera is one such, you may even see one in action.
The lake can be reached by road; it is a distance of 29 km from Kollam District.
 Pookode lake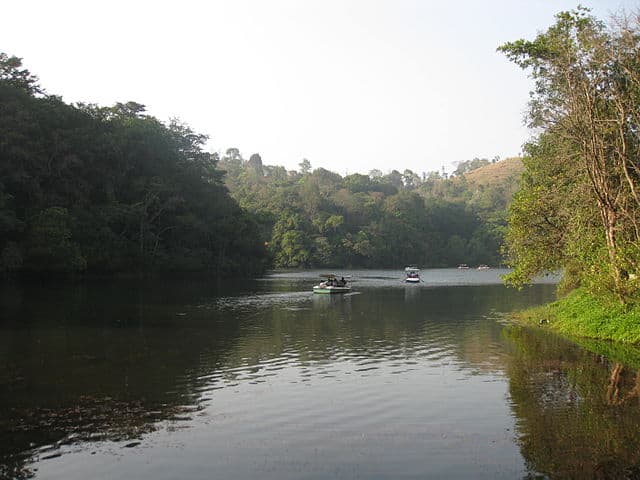 Image by irvin calicut via Wikipedia
Wayanad in the northern part of Kerala is a land of hills and valleys. Among them nestles this scenic lake. The surface is dotted with waterlilies, you cannot pick them of course.
While sailing you can see monkeys swinging on trees. herds of deer grazing on the shore (well, that is rare!).  One can hire a pedal boat for a small amount and depend on your leg power. A children's park provides fun for the kids. Soochipara waterfalls is not far from here.
From Kozhikode it takes an up-hill journey of 2 hours by road.
 Vellayani Lake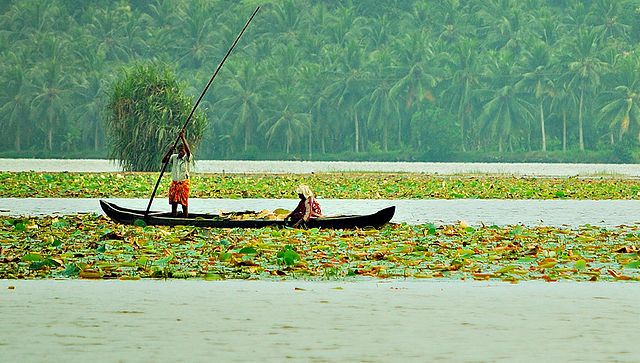 Image by Thejas Panarkandy via Flickr
The tourists who flock to Kovalam make it a point to see this lake also. Even otherwise, if you are in Trivandrum, it is worth driving 9 km to view this freshwater  lake. The water surface looks like a mirror on a moonlit night as the surface is so calm. A road passes through this lake.
Let us hope these lakes stay like this for future generations as man's greed encroaches on its banks.
Have you visited any lake in Kerala? Do share your experience.